Eating healthy is easier said than done. I think most people can agree with me on that. I always have these grand ideas about how I'm going to change my diet for the better, but it doesn't always work out so great.
Basically, I live my life in cycles of being a health food freak and a junk foodie. I mean, really though. Why does crap food have to taste so good? Anyway, during one of my health freak stints, my sister Rachel and I discovered a book by Kimberly Snyder called The Beauty Detox Solution. In the book, she has a recipe for something she calls her Glowing Green Smoothie. It's her signature drink and it is amazing!
Most people, myself included, prefer fruit smoothies because they are so sweet. It's hard to find a mostly vegetable smoothie that actually tastes good. Most seem to be way too bitter. Kimberly's smoothie is filled to the brim with greens and still manages to be so yummy.
Over the years I kind of tweaked the recipe a bit and made it exactly to my liking, which is the recipe I am sharing below. This smoothie is a perfect way for junk foodies and kids to get some of their daily servings of fruits and veggies. It is so tasty, even my brother who prefers all fruit smoothies, loved it!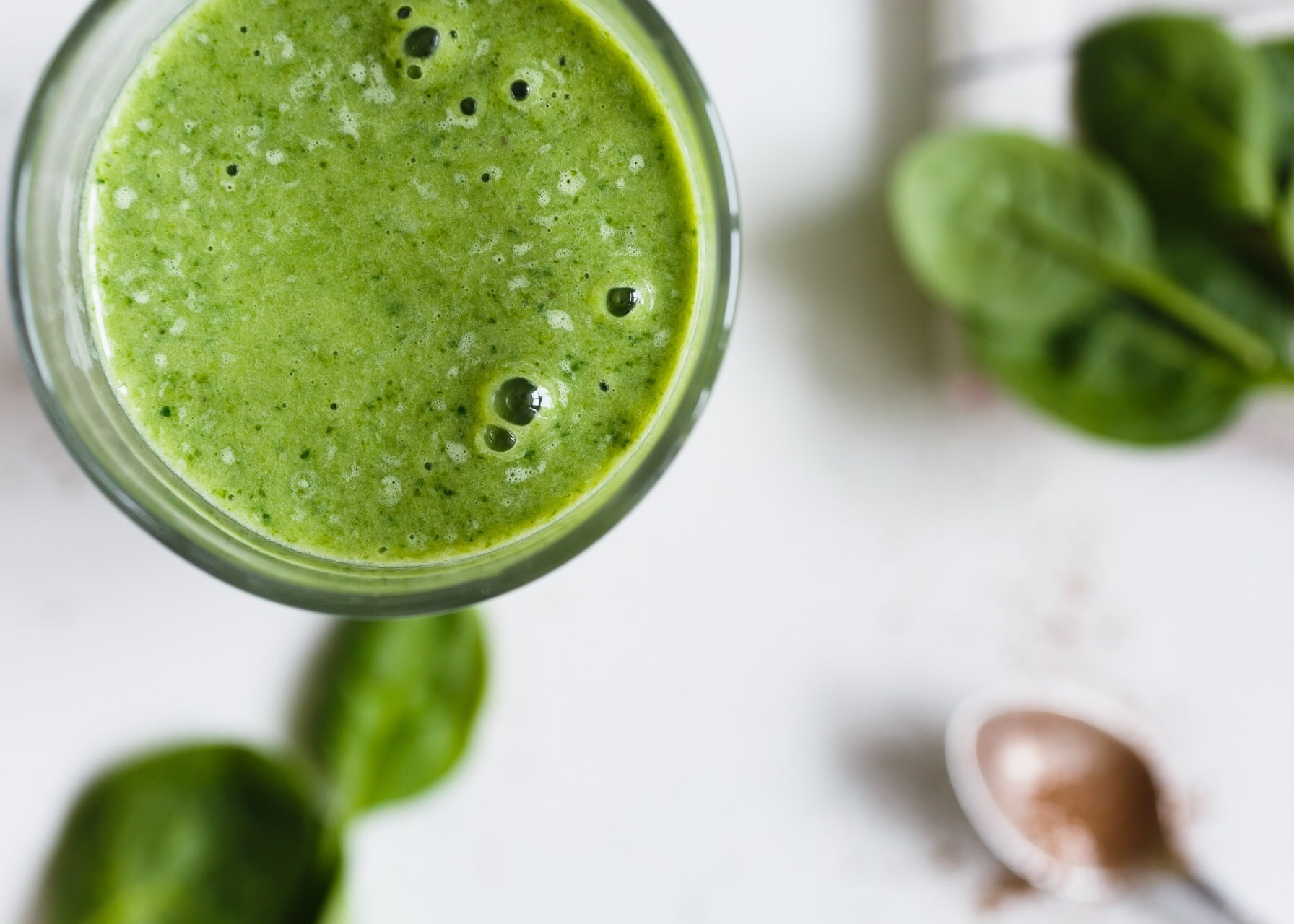 I do have to note that for this smoothie to live up to its full potential you have to use a good blender. Because it has different types of lettuce in it, you need a blender that will turn the lettuce to a pulp or you will have a very chunky ( and frankly pretty nasty) smoothie. I invested in a Vitamix Blender a few years ago and it was worth every penny. If you are able to get one, I highly recommend it. I am not a chef, so my recipe is not very technical. Please forgive me and enjoy!
My Favorite Green Smoothie
(inspired my Kimberly Snyders Glowing Green Smoothie)
Servings – 2 (32 oz) Mason Jars
2 1/2 cups of filtered water

1 lemon

3 hand fulls of kale

3 hand fulls of spinach

2 stalks of celery (optional, adds a slightly more bitter taste)

1 green apple

1 pear

2 bananas
Directions:
Fill blender with water, lemon, kale, and spinach. If 3 hand fulls of kale and spinach does not fill the blender, keep adding until it does. Then, blend until smooth. It should be fairly watery. If not, add a little bit of water. After, dice the celery, apple, pear, and banana. Put in blender and blend until smooth. That's it. Now drink and enjoy! If I'm not drinking it right away, I put the leftover in mason jars in the fridge and it's usually good for about 2 days.
If you make this recipe, let me know how you liked it in the comments below!