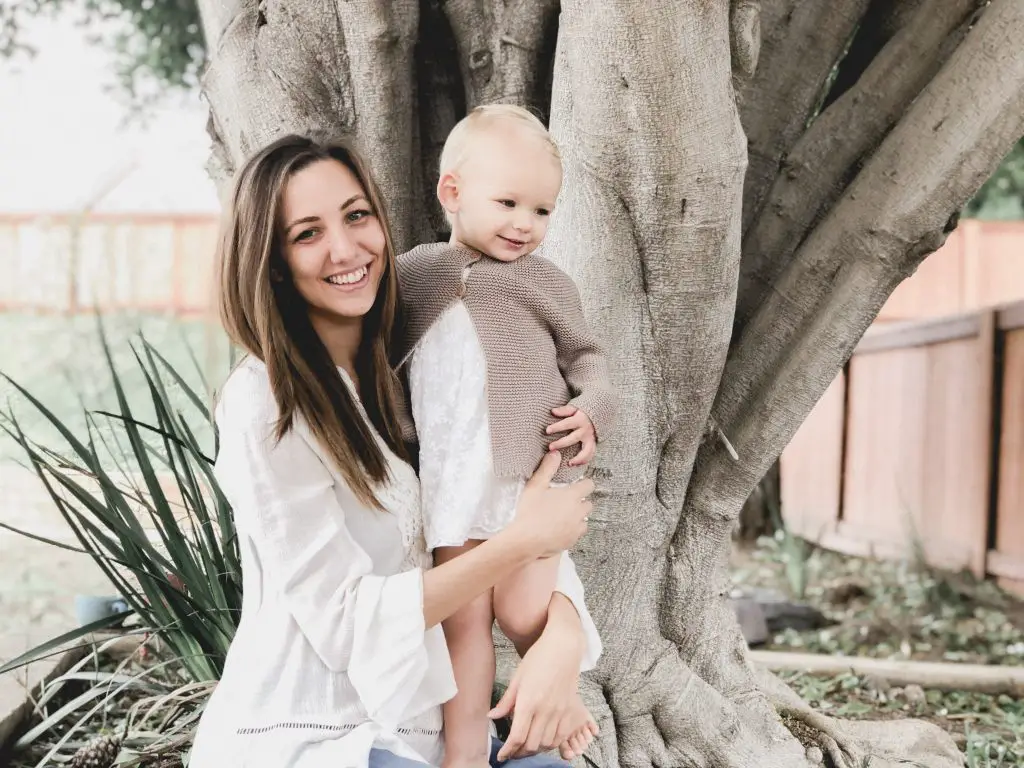 The Motherhood Sprouting Mission
To help you grow into the best mother you can be from the inside out!
I wholeheartedly believe that if we want to be the best mothers we can be for our children, we have to be the best people we can be first. And that's where Motherhood Sprouting comes in!
I want to help you become the best version of yourself so you can be the best mother for your children.
The heart and soul of Motherhood Sprouting is helping you feel whole and connected to who you are, not just as a mother, but as a human being.
Much of how you feel mentally, physically, and emotionally can be dictated by your external conditions. How you look, how you compare to other mothers, what your home looks like, how you dress, etc. Living in a Pinterest, Instagram, mommy blogging world, you're bound to feel less than at some point or another.
I want to challenge you to improve your external conditions by improving your internal condition first.
I want to help you feel whole and complete no matter what your outer circumstances may be.
When a mother feels whole and complete in herself, being an incredible mother is just a natural byproduct.
It's also really important to me to lead you on a journey of self-rediscovery.
It's so easy to lose yourself in motherhood and the every day mundanity that's so innately connected to being a mother. I want to help you rediscover your creativity, passions, and talents. I want to help you feel seen, appreciated, and confident in who you are outside of your role as a mother.
Being a mother is an incredible, magical piece of who you are. But you are made up of SO MANY incredible, magical pieces and they are all beautiful and deserving of your attention.
How do I want you to feel while you're here?
My hope is that when you are interacting with me in any way, whether it's on this website or social media, you feel CALM.
Yes, I created a cheesy acronym. However, this is genuinely how I hope your interaction with me and Motherhood Sprouting make you feel!
Connected
I want you to feel more connected to yourself, other mothers, friends and family, and the universe.
Accepted
I want you to feel accepted for everything you are and everything you're not. No matter what your motherhood journey has looked like thus far, I want you to feel utterly accepted just as you are.
Loved
I want you to feel loved. When we first meet and every time thereafter, I want you to immediately be overcome with a feeling of love.
Motivated
I want you to feel motivated to take action and make positive change, and to know that you are fully supported through it all. I want to light a fire in your heart that inspires you to take a deep breath and start moving toward a more fulfilling and magical life.
---
---
What do we believe at Motherhood Sprouting?
1.
We believe in the power our minds, our thoughts, and the universe to shape our reality.
2.
We believe in always doing our best and not taking anything too seriously, even when it's challenging!
3.
We believe in staying true to who we are and following our own authentic journey.
4.
We believe in being kind and spreading love, always and in any way possible!
The Story of Motherhood Sprouting
This blog has gone through quite the metamorphosis since I first started it about two years ago. What began as a way to make some extra money turned into my life purpose. But more on that later!
Motherhood Sprouting used to be called Me and Lily. The idea to start a blog and the name came to me in a dream. In the dream, I had a website where I would help other mother's through their motherhood journey by sharing my story and other tips and information about parenthood.
I had been hunting for jobs I could do at home for months, so the universe must have been giving a nudge in the right direction.
The morning after my dream, I decided to start a blog. I had never read a blog before and didn't know anything about starting one. All I knew was a needed a job to support me and my daughter. I love sharing information that I think might be helpful to others and I also love writing. Having a blog seemed like the perfect fit!
After about a year of Me and Lily, I decided it was time for a name change. I wanted my blog to have a name that clearly reflected the content I was publishing. This blog is not really about me or my daughter, it's about motherhood! I decided on Motherhood Sprouting because motherhood is a process of constant growth.
Well, turns out I had some growing to do myself. Shortly after the name change, I found myself feeling really lost, and to be honest, a bit depressed. As a result, I stopped feeling like I had anything of value to share.
Then, when I was at a real low point, the Universe said, "Enough is enough!" and sent me a message in the form of an email from one of my favorite bloggers. Inside the email was a link to a podcast interview with Hal Elrod. Long story short, I read A Miracle Morning and off I went down the path of reconnecting to the Universe and to myself.
Through reading, journaling, meditating and everything in between, I started to feel more like myself than I had in a long time. As a result, I was becoming a better mother!
A light bulb went off! I discovered my purpose in life. I discovered the purpose of this blog by accident. I want to help mothers grow into the best mothers they can be from the inside out. Motherhood Sprouting took on a whole new meaning. Through personal growth, better health and wellness, and mindfulness we can take ourselves from a dark place into the light of day. We can grow into the women and mothers we were always meant to be.
Who am I?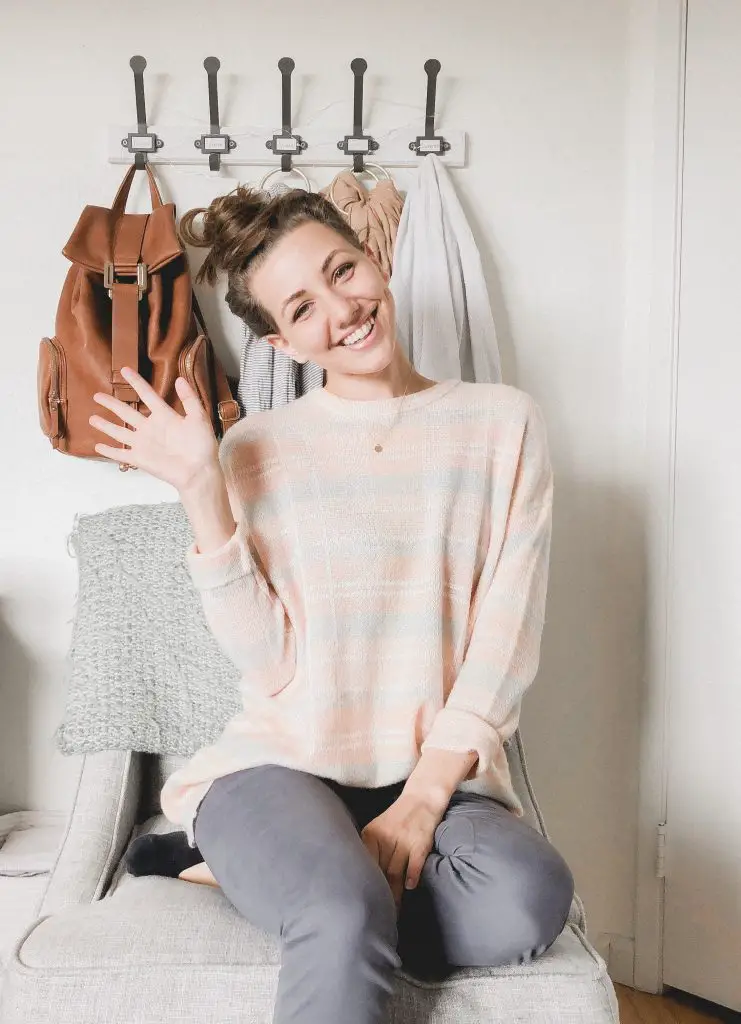 I really debated writing a "Who am I" section on this page, because I'm dedicated to having this website be completely about you and not me. However, I realized that was really dumb because how can you trust me or want to listen to me if you know absolutely nothing about me?
So, I'm going to tell you a bunch of stuff that you probably don't need to know in the hopes that it gives you a little window into who I am and why we might make great friends!
My name is Sydney and I live in sunny San Diego, California. I am currently a single mom, and yes it's pretty hard at times, but it's honestly better than I ever thought it would be. Sill, I'm crossing my fingers that my relationship status changes soon because I really want to pop out a few more babies. Does that sound horrible? I mean having a husband would be nice too. LOL I'm from a big family and I love it. I just really want my daughter to grow up with lots of siblings like I did!
I have one beautiful, amazing, incredible, magical two year old daughter named Lily Ray. She challenges me to the max and pushes me to my limits every single day, but I wouldn't have it any other way. She is so brave, curious, adventurous, and smart. So if letting her be a free spirit means I have to worry more or work a little harder, than so be it!
I am a total organization obsessed, germaphobe, clean freak and I'm pretty sure it really annoys people but I can't help it. I am obsessed with historical dramas. Right now Outlander is my current favorite. I am infatuated with the royal family, especially Kate Middleton, and I really just want to be her when I grow up.
I never used to call myself a writer until recently, because I felt like I didn't have the skills or qualifications to label myself as one. Than I read Big Magic by Elizabeth Gilbert and I was like, "Holy Crap I am a writer!". I have always gravitated toward writing in some form or another.
Also, fun fact: I play the guitar. Songwriting is actually my favorite form of writing. I have notebooks full of songs I wrote about boys who I liked that didn't like me back.
Last but not least, I fully believe in all things "woo woo"! Like the law of attraction, meditation, crystals, tarot cards, we are all made up of energy, thoughts become things, etc. I have always believed in these things, but for a while I let all the people who think it's "crazy" change my mind. I'm so glad I stopped caring what other people think because these "crazy" things have changed my life for the better.
Let's Connect!
If you have any questions, comments, or concerns PLEASE reach out to me! You can send me a message or just send me an email at hello@motherhoodsprouting.com.
If you're not bored of me yet, you can get a more personal look inside my daily life by following me on Instagram!
Also, don't forget to follow me on Pinterest so you can be the first to know about all my new posts and follow the Motherhood Sprouting Instagram for more fun content!
Have a beautiful day!