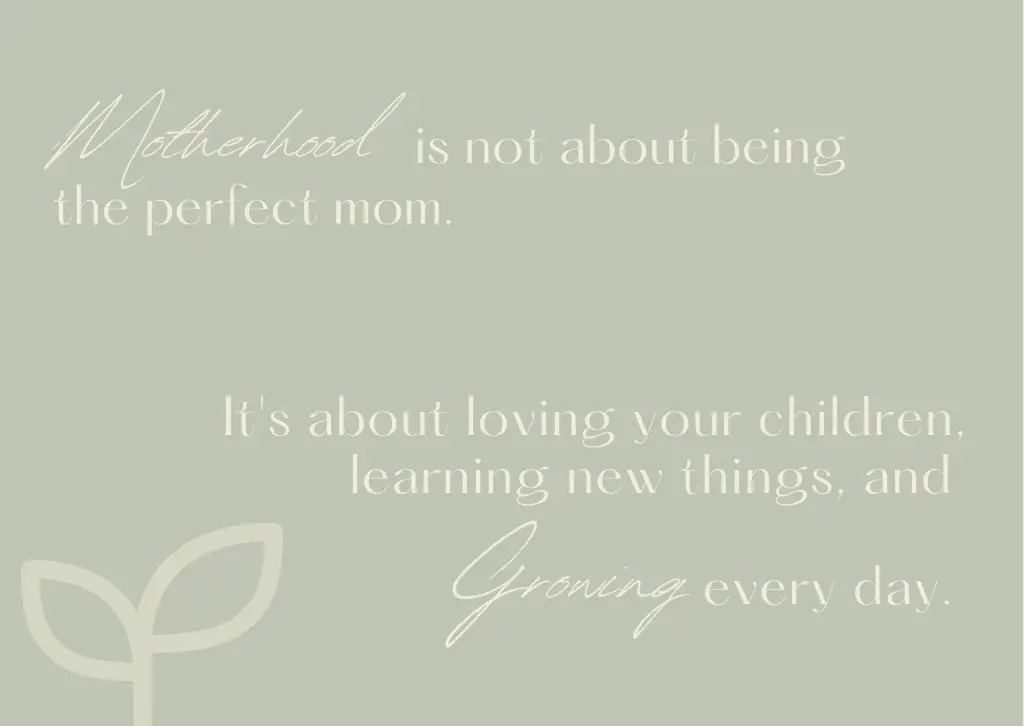 If there is anything that my almost five years of motherhood has taught me thus far – is that I will never be the perfect mom. I will never know all there is to know, I will never get everything right, and I will never have all the answers. I've made a million mistakes and I'll make a million more. Just when I think I've mastered motherhood and I know all my daughters wants and needs, she gets another year older and all her wants and needs change yet again.
I figure we all have two options as mothers:
Option 1) We can drive ourselves crazy trying to be the perfect mom, beat ourselves up every time we make a mistake, compare ourselves to other mothers who we think are doing it better, fill ourselves with an endless supply of stress, worry, fear, and anxiety thinking we are screwing up our children some how, and basically lose our minds slowly…
Or option 2) We can just do our best. We can love our children with everything we have inside of us, we can accept that motherhood is a constant process of learning and relearning and be open to changing our perspectives and learning new things, and we can embrace the fact that motherhood is the biggest journey of growth we will ever take.
That is the idea behind Motherhood Sprouting. Motherhood is a continual, beautiful, chaotic, amazing, messy, magical experience loving, learning, and growing as a mother and as a human being.
I can't help you with the loving part, that's all on you. And I can't help you with the growing part, that's up to you. But I can be a resource for the learning part. I can share all the things I've learned along the way with you and hopefully be a helping hand on your motherhood journey.
That's what I'm doing here on Motherhood Sprouting. Just sharing information. You can take it or leave it. Love it or hate it. Agree or disagree. But my hope is that something I share makes your motherhood experience more enjoyable in some way. Maybe it's a mom hack that makes your days easier or a breastfeeding experience that makes you feel a little less alone or baby gear guide that helps you make your next purchase. 
I tend to ramble and over explain, so I'm just going to stop myself right here. I think you get the idea. Loving, learning, growing, blah, blah, blah.
Have the most beautiful day and enjoy Motherhood Sprouting!
Let's Connect!
If you have any questions, comments, or concerns please reach out to me! You can send me a message or just send me an email at hello@motherhoodsprouting.com.
Also, don't forget to follow me on Pinterest so you can be the first to know about all my new posts and follow the Motherhood Sprouting Instagram for more fun content!
Have a beautiful day!