This post may contain affiliate links. If you click on a link and purchase the item, I will receive a commission at no extra cost to you. All opinions remain my own. Thank you for supporting this blog!

Earth Day is coming up and to embrace the occasion I am showing you how to create an eco-friendly, non-toxic nursery!
What does that even mean you might ask? Well, I wanted to create a guide full of information about what chemicals you need to avoid and what products are safe and healthy for both your new baby and the environment. Products that do not contain any harmful toxins and are made from renewable resources, etc.
I love to share about why I try to limit my daughter's exposure to harmful chemicals and my favorite all-natural baby care products. But there are so many other not as obvious ways our children are being exposed to toxic chemicals, like through rugs and furniture, and many of those products are doing harm to our environment as well.
Living completely free of chemicals and toxic materials is almost impossible. It takes hard work and diligence and even when you try your hardest things slip through the cracks. However, if there is one room in your house that deserves to be as eco-friendly and non-toxic as possible…it's your precious little baby's room!
If you want to create an eco-friendly non-toxic nursery for your new bundle of joy, then this is the place for you!
Toxic chemicals to avoid
First, you want to educate yourself on the chemicals you should be avoiding and why.
Arsenic – Arsenic is a known carcinogen that has been linked particularly to the skin, bladder, kidney, and lung cancers. Avoid older pressure-treated wood, which might be found in sandboxes, playgrounds, and swing sets.
Formaldehyde – Formaldehyde is a known carcinogen and a skin irritant that can cause allergy-like reactions including watery, burning eyes and throats, stuffy noses, and skin rashes. Avoid any furniture made of pressboard or MDF.
Mercury – Exposure to mercury impairs neurological development, and recent research has linked high levels of mercury to ADHD. If you have mercury-filled glass thermometers, replace them with newer models that do not contain mercury.
Bisphenol A (BPA) and Phthalates – Both BPA and phthalates are endocrine disrupters, products that mimic natural hormones and can affect reproductive development and health. BPA is linked to early puberty in girls and phthalates are linked to low testosterone and to male reproductive problems. Look for products that are labeled BPA and PVC Free.
Flame Retardants – Exposure to even small doses at critical points in development can damage reproductive systems and affect motor skills, learning, memory, and hearing. Flame retardants are found in nearly all upholstered furniture, including couches, pillows, mattresses, and carpet padding. Use a vacuum with a HEPA filter and/or run HEPA air filters in your home.
Lead – Lead poisoning can cause nervous system damage, stunted growth, kidney damage, and delayed development. Avoid painted or metal toys made before 1978. If you live in a home that was built before 1978, be sure all paint is in good repair, and frequently mop floors and wipe surfaces with a damp cloth.
VOC – Volatile Organic Compounds are linked to a range of health problems, including cancer. Other health effects besides cancer include kidney damage, liver damage, damage to the central nervous system, headaches and eye, throat, and nose irritation.
Think about the flooring
Of course, changing the flooring in your home is not always an option. However, considering babies spend so much of their time on the floor it's definitely something you need to think about.
First, having carpet in a child's bedroom is generally not recommended. According to The Spruce, carpeting is difficult to clean and can quickly become a haven for dust mites, mold, and mildew. What's more, new carpets, especially those made of synthetic fibers like nylon or polyester, often contain VOCs and other toxic chemicals. If you are determined to have carpet in your baby's nursery, then look for a natural fiber option or one that is Low-VOC.
If you are planning on replacing the flooring in your baby's nursery, there are two really good eco-friendly, non-toxic options: cork and bamboo.
I didn't even know cork was a flooring option until I started doing research, but it's very eco-friendly! Apparently, "Cork comes from the bark of the cork oak tree. The bark, which is harvested without harming the tree, takes only 3 to 4 years to grow back, making the practice highly sustainable. Organic cork does not emit harmful VOCs and is even energy-efficient, providing excellent home insulation." (source)
Bamboo is the best alternative if you want the look of classic hardwood floors but a more green, chemical-free option. Bamboo would probably be my choice. Bamboo is a highly renewable resource and completely organic due to the fact that it's naturally bug resistant and requires no pesticides.
Go green with the lighting
In order to make your baby's nursery eco-friendly, you need to make sure the lighting is energy efficient. When you are choosing light bulbs make sure they are CFLs or LEDs. This will ensure that you are getting the most energy efficient and longest lasting bulbs.
As far as the actual lamps and lighting fixtures are concerned, look for natural materials such as wood or recycled materials made from metal or glass. Also, make sure they are not coated with any toxic finishes. If you want to add some night lights to your baby's nursery, there are lots of eco-friendly nightlight options!
One fun thing you can do in your baby's nursery is this Magic Light Trick. It's a great way to add lightning to your baby's room without having to hard wire anything. It uses these LED Puck Lights which can be dimmed in order to save energy.
Redo, Reuse, Recycle
The very best way to create an eco-friendly nursery is to redo, reuse, and recycle! Take a look around your house and check to see if you can repurpose anything you already have and add it your nursery. Do you have any dressers you can refinish or paint? Any old picture frames you can update? If you don't own anything already, go thrifting! Visit some local flea markets. Be creative and figure out a way to bring old things back to life and help the environment, and your wallet, in the process!
Be willing to spend more money
One of the reasons it's hard to create an eco-friendly, non-toxic nursery is because it's so darn expensive. Phrases like eco-friendly, non-toxic, all natural, and organic come with large price tags. Creating products without the use of synthetic materials and shortcuts is more expensive for manufacturers, which hikes up the prices for us. However, if you want to make sure your baby's nursery is as safe as possible in the toxic world we live in, you have to be willing to spend more money. That's when thrifting and repurposing items can really help. Spend the money on things you can't get at thrift stores like a crib mattress or bedding and repurpose or buy used the bigger items like furniture.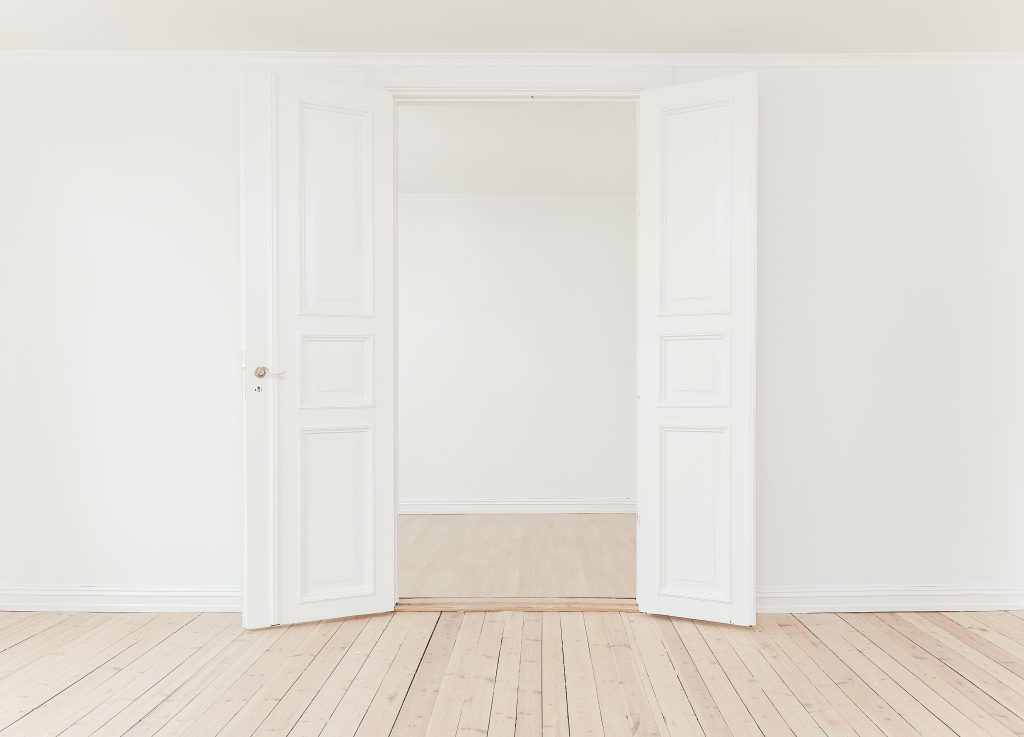 8 steps on how to create an eco-friendly non-toxic nursery:
1. Choose the paint
Always look for a ZERO VOC PAINT and make sure that if you live in an old house none of the current paint contains lead.
Colorhouse Paint // Paint for the People and the Planet. Premium paints have low odor and superior coverage with palettes that make choosing color simple. By choosing Colorhouse, you are helping to make the world more colorful and less volatile!
Old Fashioned Milk Paint // Milk Paint is environmentally safe and non-toxic when dry. It's safe for children's furniture and toys. Packaged as a powder, you add water to make one pint of liquid.
Natura Paint by Benjamin Moore // Natura Waterborne Interior Paint goes beyond zero VOC to offer zero emissions, making it a safer paint for your family and the environment, all without compromise to performance or color selection.
2. Pick a crib, mattress, and bedding
When looking for a crib look for solid wood, low-VOC paints, Greenguard Gold Certifications, and preferably manufactured outside of Asia. When looking for a crib mattress the most important thing is to make sure they do not contain any flame retardants. Read this article for more information. The best way to find crib sheets that are non-toxic is to look for sheets that are organic. You still need to read the labels, but that should narrow it down to the safer brands.
Crib
Mattress
Mattress Pad
Bedding
3. Decide on textiles
Most rugs contain synthetic materials and rubber, toxic dyes, glues, pesticides and fungicides. Then we let our new babies crawl all over them! So scary. Choose one that's stylish but not a health hazard. Always look for natural fabrics (i.e cotton, wool, hemp, jute) that are not coated with any flame retardants or stain treatments. The curtains you choose should also be made from natural materials like organic linen, silk, or cotton.
Rug
Curtains
Turns out non-toxic and eco-friendly curtains are really hard to find. But here are some more great options for curtains: Plum Ridge Silk Dupioni Organic Drapes and Organic Hemp Curtain Panels from Rawganique.
4. Choose furniture
When you are looking for nursery furniture, follow the same guidelines you follow for the crib. Look for solid wood, low-VOC paints, and Greenguard Gold Certifications. Stay away from synthetic materials like types of plastic or anything coated in any of the toxic chemicals mentioned at the beginning of this post.
Dresser
Glider
5. Pick some decor
Finding eco-friendly, non-toxic nursery decor is tough, but not impossible. You basically need to look for any products made out of natural, organic materials and nothing synthetic. Things like wall decor and baskets give you an excellent opportunity to go thrifting, buy used, and get crafty! Picture frames are a great example of something that fills up a wall nicely but you don't need to buy new. You can always get some non-toxic paint and paint the frames any color you want. Also, I can't even tell you how many awesome baskets I have found at thrift stores. This is where you can save your money, take advantage!

Baskets
Shelving and Storage
Wall Decor and More
6. Throw in some baby gear
Unfortunately, most affordable baby gear is made of synthetic materials, usually plastic. Think about the bouncers and swings you usually see, they are brightly colored and plastic, right? If you're trying to find eco-friendly, non-toxic baby gear you really need to research every product carefully. I like to visit websites like The Tot because they have already done much of the work for you and gathered the most eco-friendly, non-toxic brands on the market. Below are some examples of beautiful non-toxic baby gear. If you can afford it, there is no reason not to invest in some quality baby gear like this.
7. Add the extras
Toys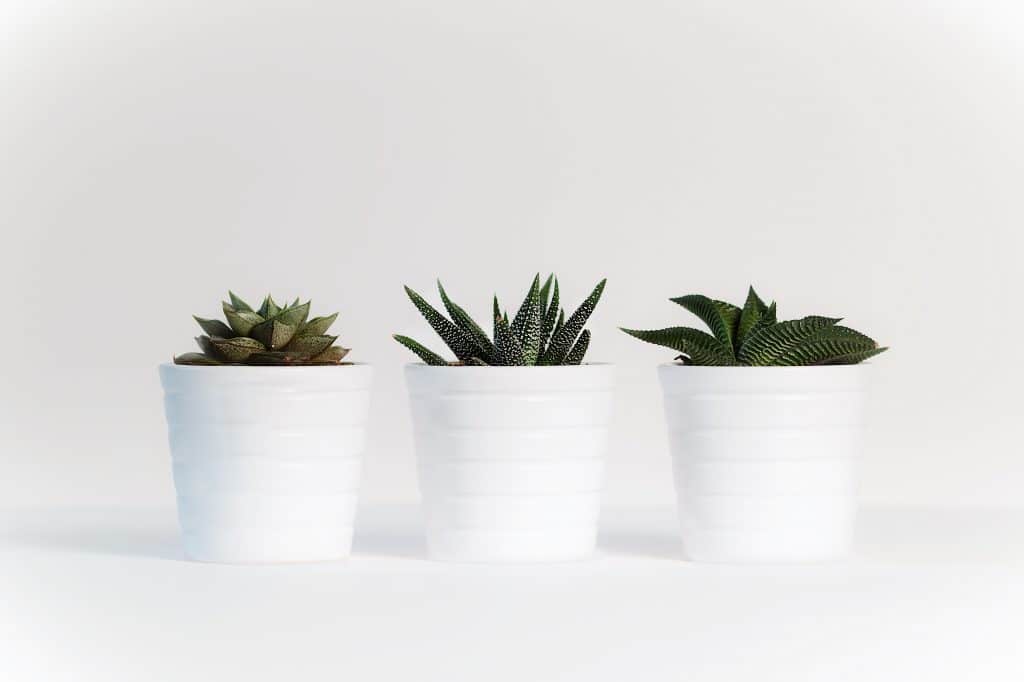 Non-Toxic Plants
Fittonia // Fittonia plants come in a variety of colors, including pink! Perfect for a little girls nursery.
Snake Plant// The Snake Plant doesn't need much maintenance, light, or water. So if you usually kill plants than this is the plant for you!
Boston Fern // The Boston Fern is so whimsical and gorgeous. It's also apparently safe if ingested.
Dracaena // This is a tall pretty intense plant. If you need to fill a corner, this is the way to go!
Prayer Plants // If the name wasn't cool enough, just wait until you see it! This is more of an art piece than a plant.
Jade Plant// This is a beautiful succulent. Great for sitting on a shelf and adding some green to a room!
8. Fill the closet
Okay, so maybe the closest isn't really part of the nursery. But baby clothes are my favorite thing ever so I had to include it! Plus, there are so many amazing baby clothes brands out there that are dedicated to providing sustainable, organic, non-toxic clothing for children.

Eco-Friendly Organic Clothing
You can't make it perfect
I just wanted to say one final thing. All you can do is your best! There is no possible way to have a 100% safe, all non-toxic, completely eco-friendly nursery, not in the world we live in. But every small decision adds up in a big way. So make positive choices that move you in the right direction and that's all you can do. Happy Earth Day and happy decorating!
Resources: