If you're feeling lost on what healthy food to feed your toddler throughout the day, look no further. This post lists 30 healthy toddler snacks that are simple and easy and will make feeding your toddler feel much easier!
I decided to write this post half for myself and half for you guys. I needed some ideas and inspiration and I figured you guys might need some help too.
What did I need help with?
Well, I have really been struggling in the food department lately when it comes to my 20-month-old. Honestly, food has always been a sore subject with my daughter because she doesn't really like it very much. Weird, I know.
I breastfed her almost 100% exclusively aside from a few fruit and veggie purees here and there until after she turned a year old and she started warming up to the idea of food a little bit. Even then, she still preferred to nurse, and because she was chunky and healthy I didn't force the issue.
Now she's almost two and our breastfeeding journey is inevitably going to be ending very soon and with that comes so much anxiety. I need to make sure she is getting enough to eat throughout the day but I'm finding it hard to come up with healthy snack ideas.
I decided to turn my healthy toddler snacks hunt into a blog post so anyone else who is struggling with toddler snack ideas and needs some help can benefit from it too!
Finding easy healthy toddler snacks was the goal
I hate cooking and I am admittedly lazy in the food department. I'm not a fan of putting too much effort into the food I make and that goes for what my daughter eats as well.
I made a point of asking myself if I, and horrible cook, would be able to make each recipe or snack easily to make sure I was choosing the most simple and basic recipes.
All the healthy toddler snacks listed below you can either pre-make to serve later or just grab and go.
Why did I only list healthy toddler snacks and not meals?
The reason I decided to round-up healthy toddler snacks and not full-on meals was that my daughter usually just eats bits of what I am eating for dinner, so all that was left was breakfast, lunch, and snacks. And what is a healthy toddler breakfast or lunch anyway but a combination of snacks?
My goal was to find healthy snacks I could serve my daughter easily and quickly throughout the day whether on their own or made into a meal. I didn't want anything that took more than 15 minutes to make or prepare.
If that sounds like something you're looking for as well then this is the post for you my friend!
Discover 30 healthy toddler snacks below
Precut Fruits and Veggies
My daughter's favorite thing to eat, and sometimes the only thing she will eat, is fresh fruits and veggies. There is really no better or healthier snack to feed your toddler than fruits and veggies!
The only problem is that most of the time fresh or raw fruits and vegetables can be a choking hazard. I don't know about you, but I am so paranoid about my daughter choking and I will not give her any food that even poses a slight choking risk. (Of course, with toddlers older than two you don't have to worry as much.)
That means that you have to chop or dice any fruit or veggie you want to give your toddler which takes time and makes giving your toddler fruits and veggies a hassle.
So what's the solution?
Precut fruits and veggies and store them in the fridge or freezer! Most fruits and veggies can be stored in the fridge after they are cut for 3-5 days and stored in the freezer for up to a year.
The Pinning Mama posted a wonderful list of great fruits and veggies for toddlers. Next to the fruit or veggie is the recommended way of serving.
1. Precut Fruit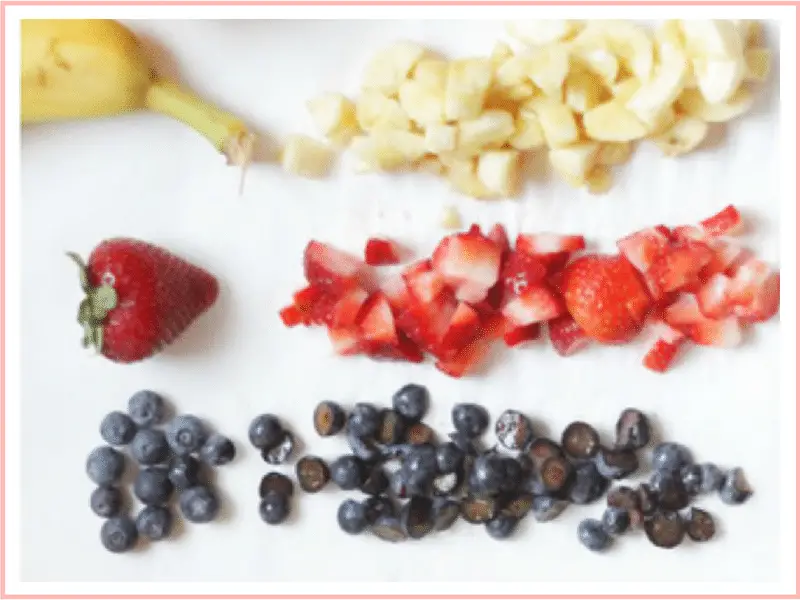 Bananas, chopped

Strawberries, finely chopped

Blueberries cut into 1/4-1/8 size

Raspberries, chopped

Blackberries, chopped

Peaches, finely chopped

Apples, cooked until soft and finely chopped

Pears, very ripe or cooked until soft and finely chopped

Oranges, remove skin and chop

Watermelon, finely chopped

Cantaloupe, very ripe and finely chopped

Honey Dew Melon, very ripe and finely chopped

Grapes, cut into 1/4 size (NEVER whole)

Plums, very ripe and finely chopped

Prunes, soak in warm water until plump and finely chop

Avocados, very ripe and chopped

Tomatoes, very ripe or cooked until soft and finely chopped

Cherries, pitted, very ripe and finely chopped

Mango, very ripe and finely chopped

Pineapple, very ripe and finely chopped
2. Precut Veggies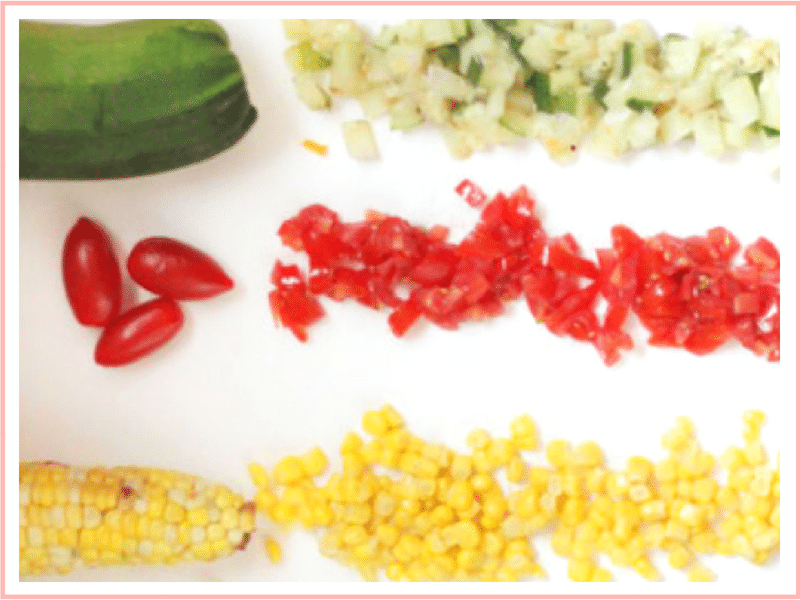 Carrots, well cooked and finely diced

Corn, well cooked and off the cob

Black beans, well-cooked

Green Beans, well cooked and finely diced

Sweet Potatoes, well cooked and finely diced

Butternut squash, well cooked and finely diced

Zucchini Squash, well cooked and finely diced

Pumpkin- well cooked and finely diced

Cauliflower, well cooked and finely diced

Broccoli, well cooked and finely diced

Chickpeas, well cooked and finely diced

Lentils, well cooked

Beets, well cooked and finely diced

Peppers, well cooked and finely diced

Potatoes, well cooked and finely diced

Eggplant, well cooked and finely diced
Homemade Toddler Snacks
One option for healthy toddler snacks is pre-making recipes in batches and storing them for use throughout the week. Below are some recipes for healthy muffins, pancakes, cookies, etc that you can make ahead of time and serve up quickly when needed!
3. Mini Applesauce Muffins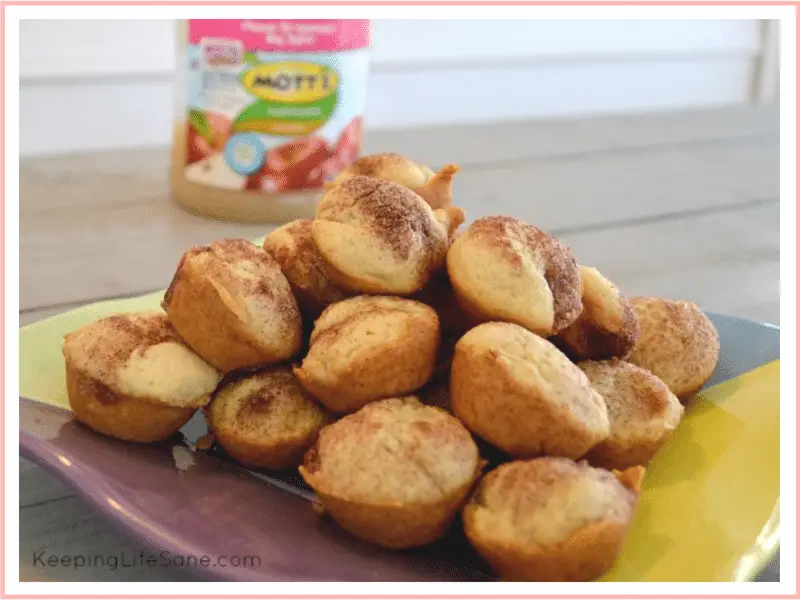 4. Snack Cookies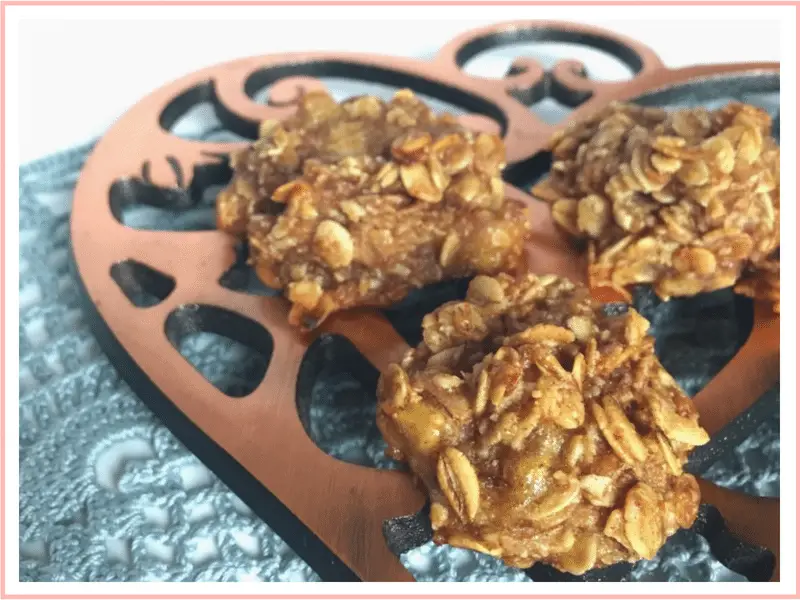 5. Frozen Applesauce Bits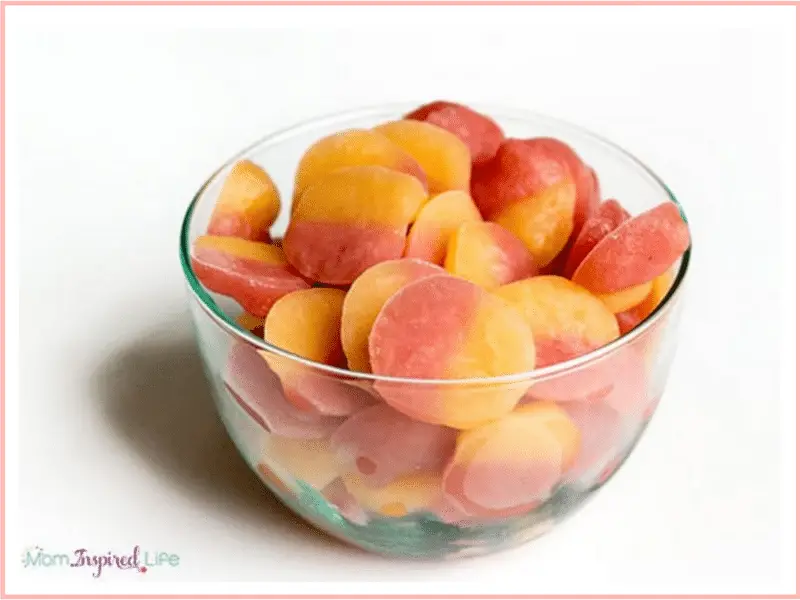 6. Carrot Zucchini Toddler Muffins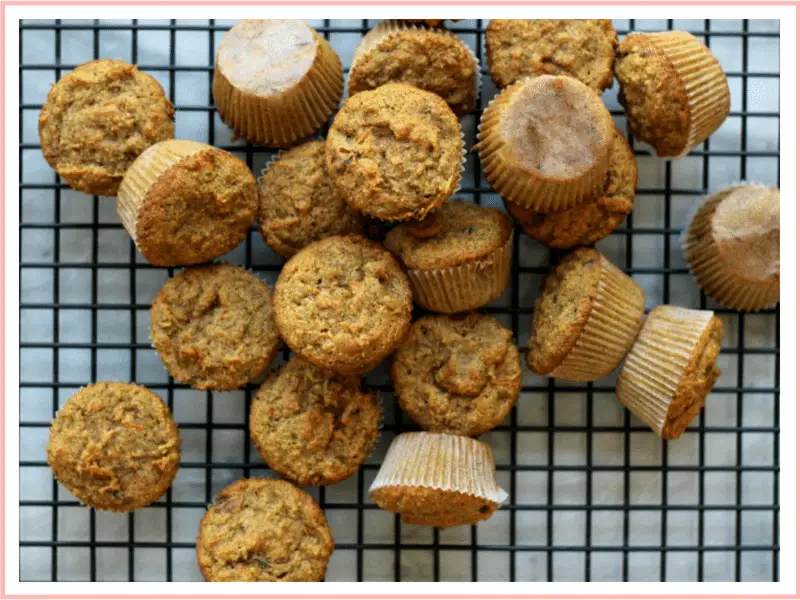 7. Toddler Breakfast Oat Cups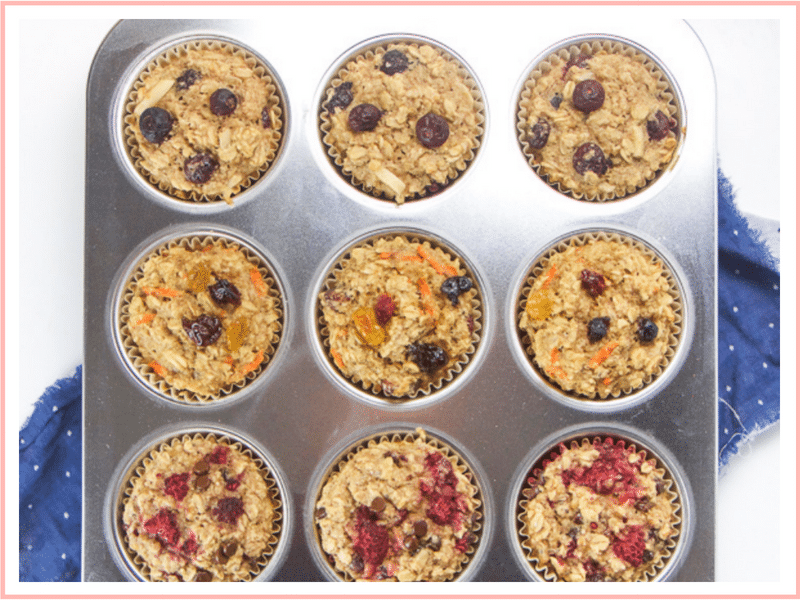 8. Paleo Broccoli "cheese" Sticks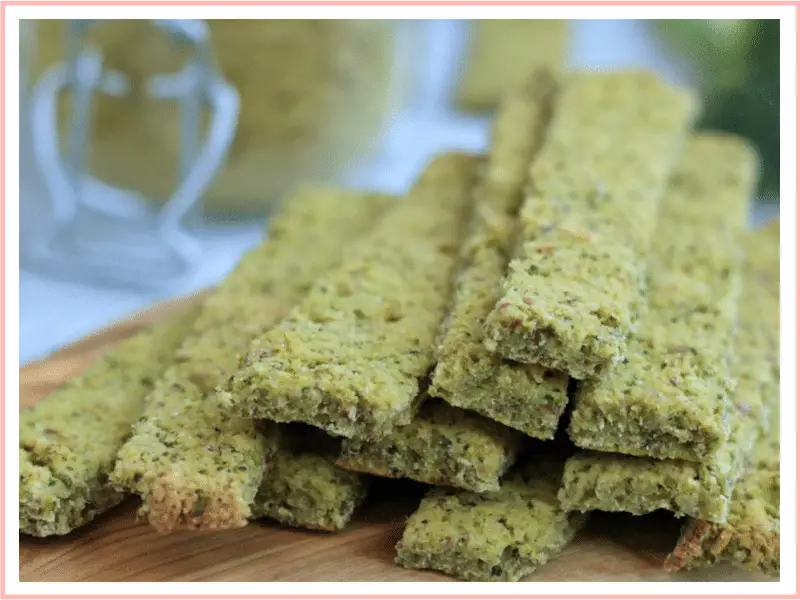 9. Avocado chocolate chip cookies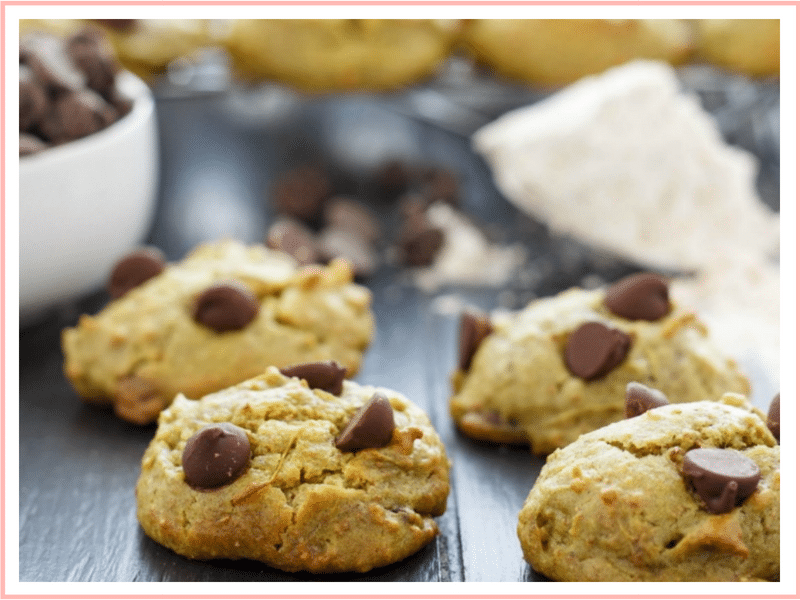 10. Soft roasted chickpeas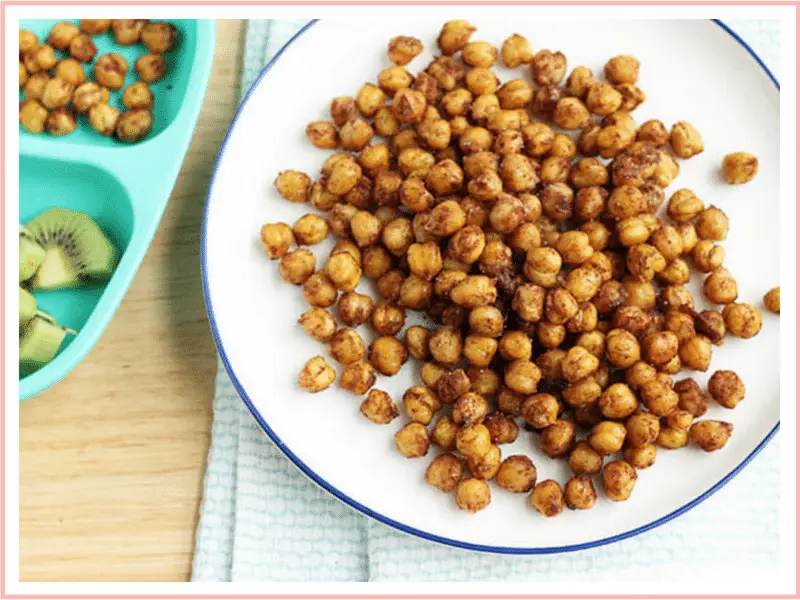 11. Healthy homemade granola bars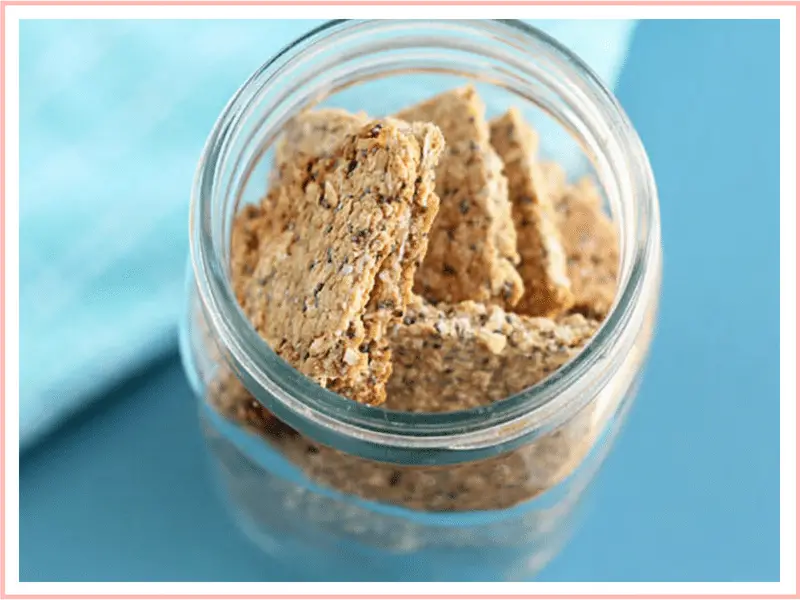 Sweet Snacks
One thing my daughter has always been a fan of is candy and sweets. This is really unfortunate considering how hard I tried to avoid giving them to her. But life happens and things change and once your child gets a taste of sugar there's no going back!
However, I can do my best to serve her healthy sweet snacks instead of processed, crappy junk. Right?
Keep in mind most of the recipes below take time to prepare, so you will have to make them ahead of when you'll want to serve them to your toddler.
12. Banana chocolate pops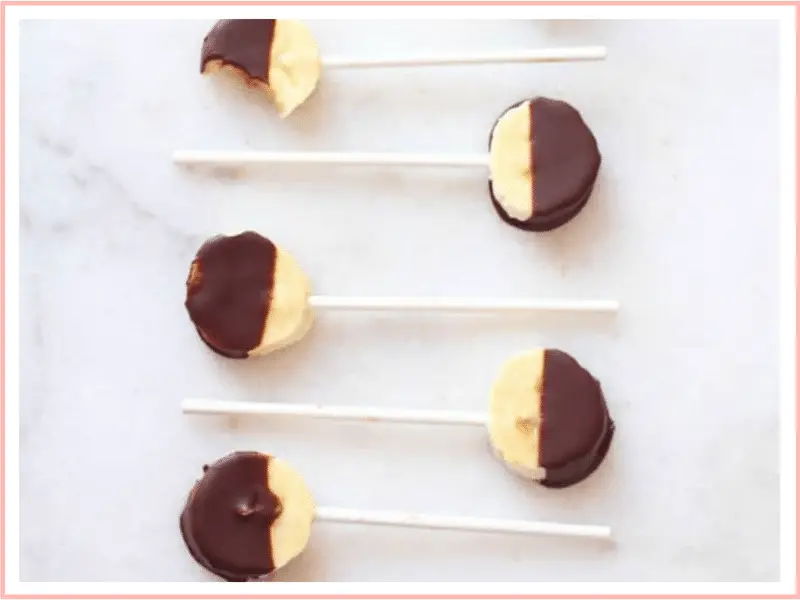 13. All natural strawberry fruit snacks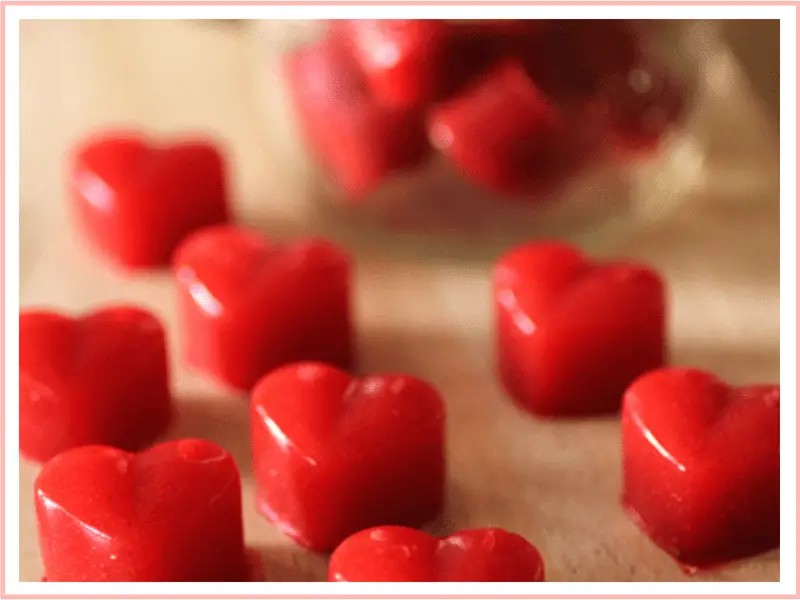 14. Frozen yogurt banana dippers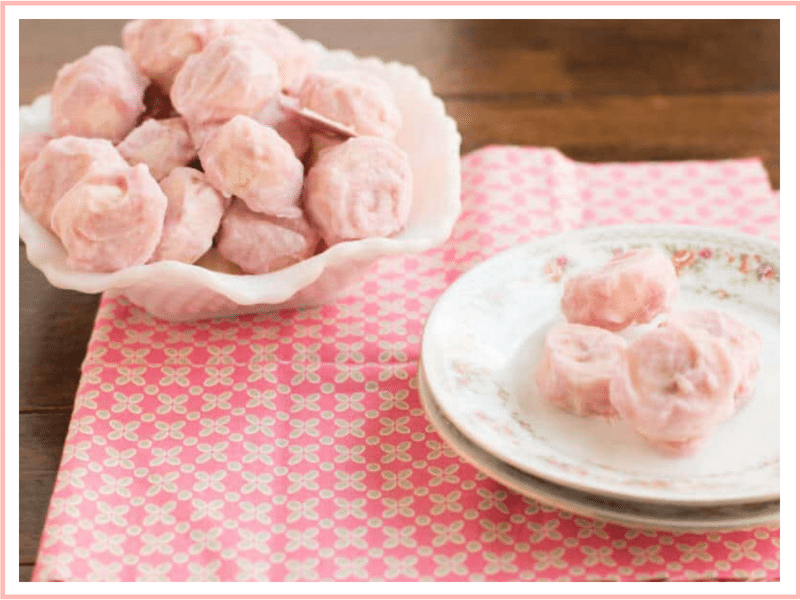 15. Yogurt covered blueberries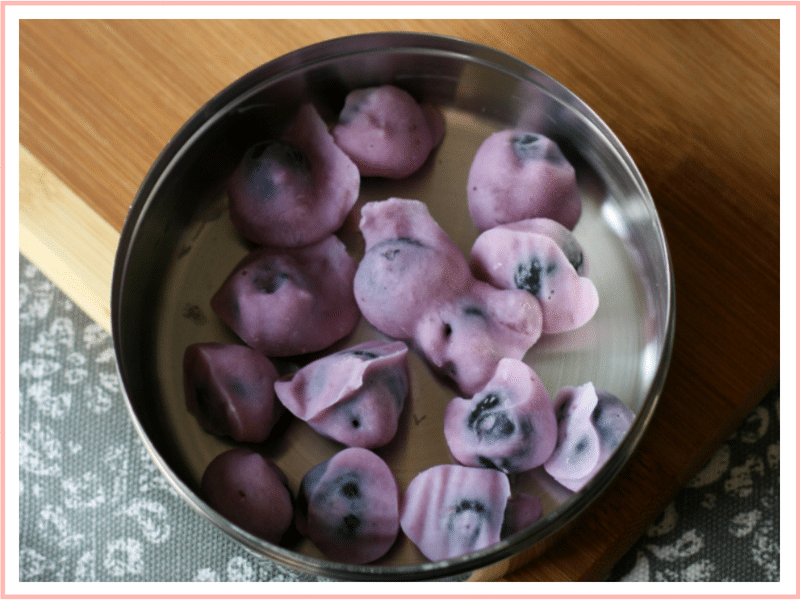 16. Frit and vegetable snacks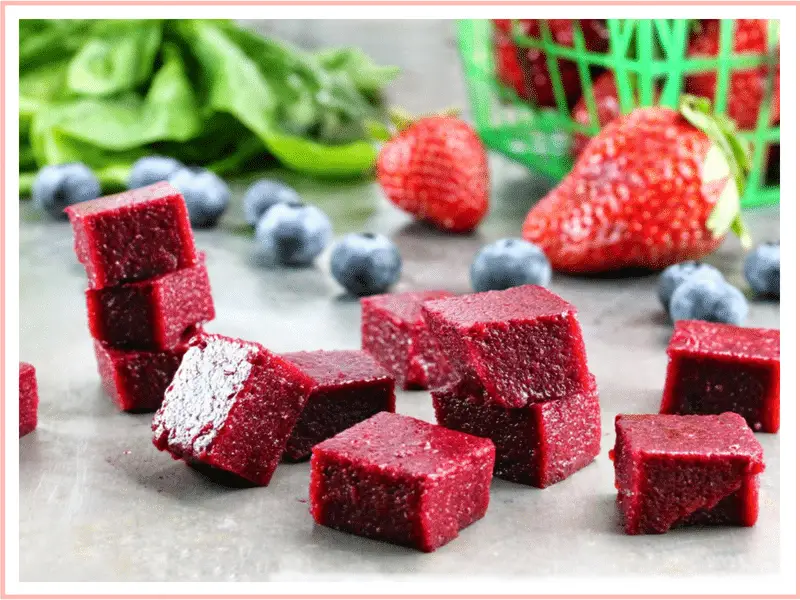 17. Toddler chocolate + Chia seed pudding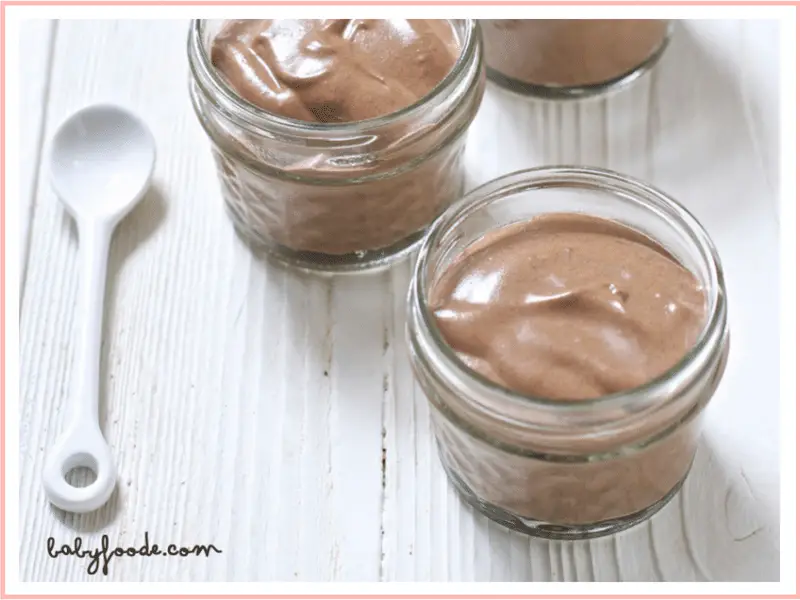 18. Raw and vegan chickpea cookie dough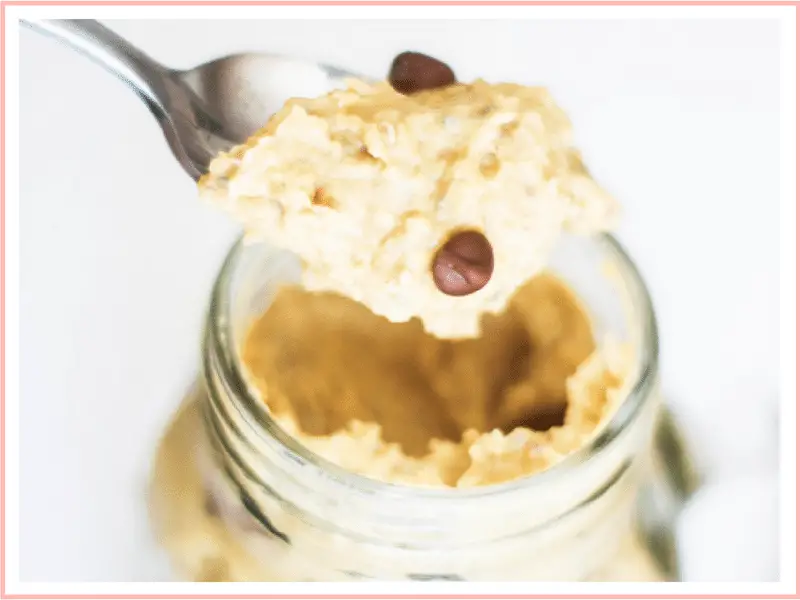 Quick to Whip Up Snacks
Sometimes life gets too crazy and you're not as prepared as you wish you were. If that's the case, the recipes below take no more than 15 minutes to whip up and are still healthy!
19. Spiced blender pancakes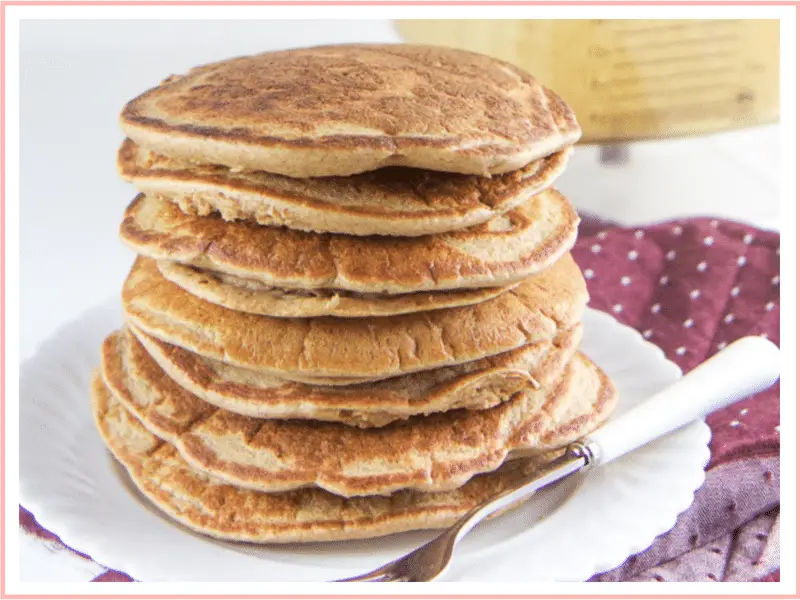 20. Banana toast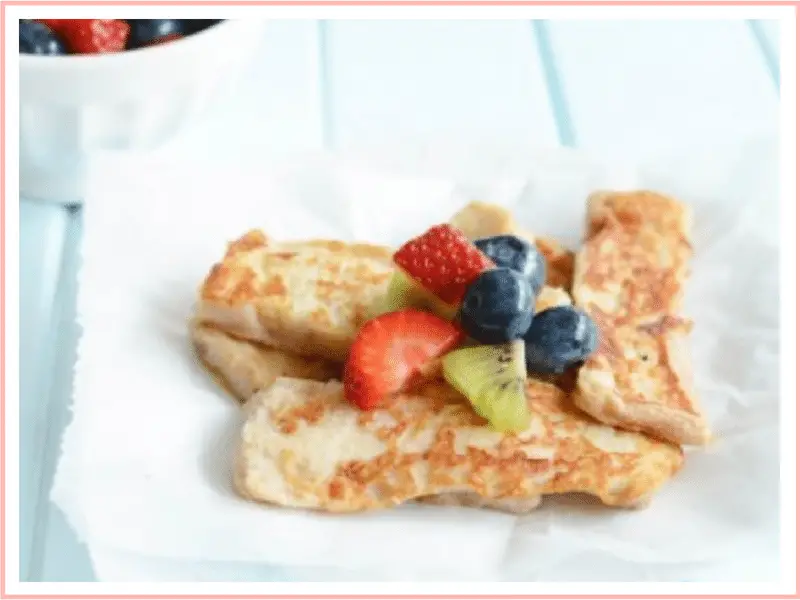 21. Avocado toast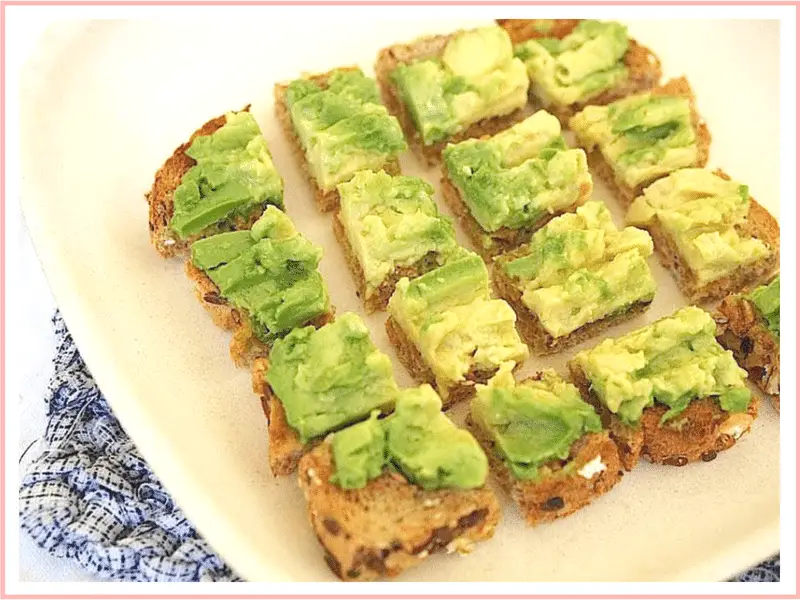 22. 4 ingredient vegan banana oatmeal pancakes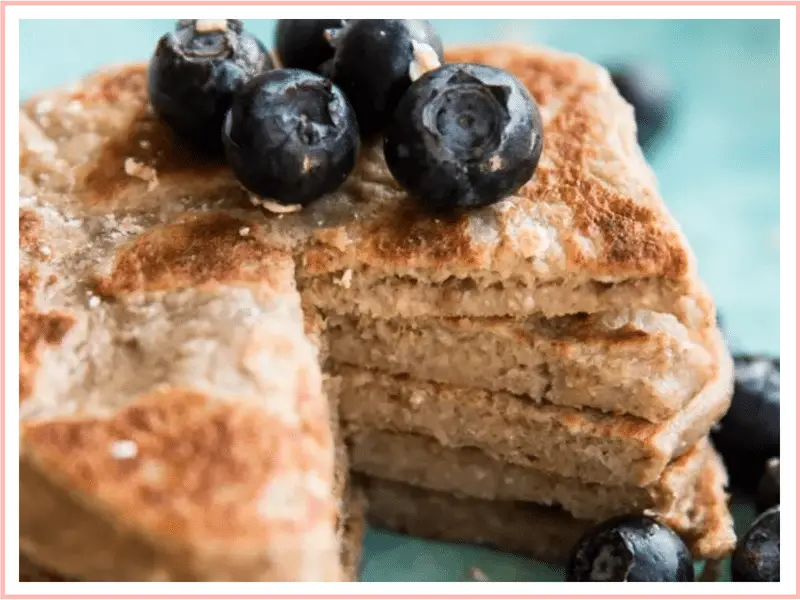 23. Mini Pb&J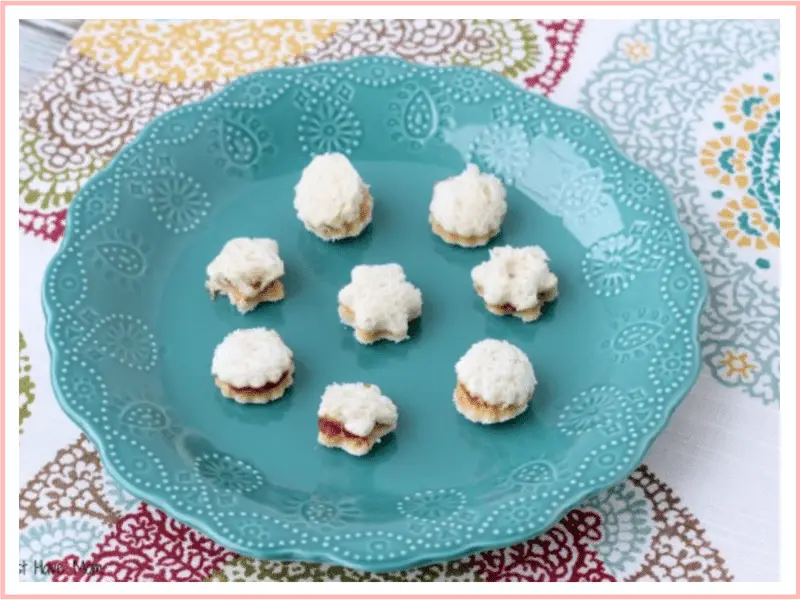 23. Avocado blueberry baby smoothie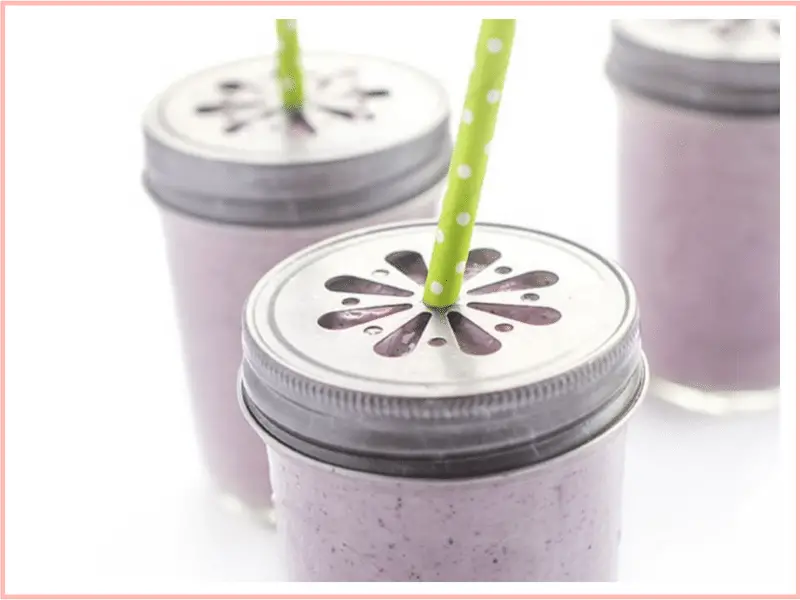 Grab and Go Snacks
As much as I wish I could make all my toddlers snacks from scratch, that's just not realistic. I am going to take a wild guess and say I am not the only mama out there running short on time and energy. Sometimes we just need some healthy toddler snacks to give our babes that we can just grab and go!
24. Trail mix
You can either buy some premade trail mix or make an extra toddler-friendly trail mix yourself!
25. Dried Fruit
Dried fruit is such a great toddler snack, just make sure the pieces are not too big for your toddler to chew.
26. Crackers
Of course, not all crackers are created equal. Try looking for organic crackers made without anything artificial, if at all possible. I like the organic mini whole wheat crackers from Trader Joe's!
27. Applesauce pouches
Applesauce pouches are great toddler snacks that you can just throw in your diaper bag when you're on the go.
28. Veggie straws
My daughter loves veggie straws! I love them too because they melt in her mouth so quickly and I don't have to worry about her choking.
29. Popsicles
Popsicles are the best healthy toddler snack for summer. There are even tons of recipes for healthy popsicles you can make at home!
30. Fig bars
Fig bars sound like something kids would hate, but my daughter loves them! They are easy for her to chew and easy for me because they come in a box.
That's the end of the list, but if you have any more ideas for healthy toddler snacks please share them in the comments below!