One of the best things about summer is getting to spend a lot of time outside! In this post, you'll discover 20 of the best summer activities for toddlers.
I don't know about your children, but my 19-month-old daughter would live outside if I let her. I don't know if it's the fresh air, sunshine, or all the new things there are to discover, but outside is where she loves to be.
Summertime and sunshine for me mean one happy baby girl and one happy mama because playing outside all day tends to mean easy and early bedtimes. I think we can all agree that early bedtimes are always a win!
However, sometimes just being outside isn't enough stimulation to keep my daughter occupied. She eventually ends up getting into things she probably shouldn't get into or specifically climbs on things she shouldn't be climbing on, i.e a glass table!
Knowing we want to spend as much of the summer playing outside as possible, I set out on a mission to find different things we could do to keep us outside but also keep us constructively occupied. I came across some really genius summer activities for toddlers!
I based the list on activities I feel would be appropriate for my daughter who is 19-months-old, has a pretty short attention span, and still likes to put things in her mouth. So if your toddler is in the same stage as mine, then this is the list for you.
I haven't tried all these activities with my daughter yet so I can't personally vouch for them. All I know is they look fun and amazing and I can't wait to check them all off the list this summer!
What are 20 of the best summer activities for toddlers?
***Click the title of the activity to be taken to the instructions***
Painting Activities
Make your own paintbrushes out of sticks and things you find in nature. Paint with them and discover amazing patterns and textures. These brushes are so beautiful you could actually use them as art after you're done painting with them.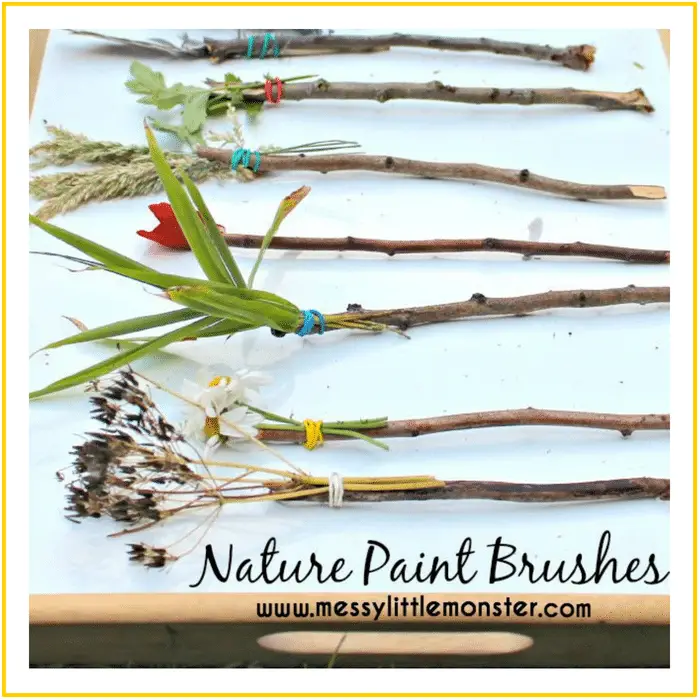 2. Outdoor cardboard painting
Let your toddler step into a plate full of paint and walk all over a flat cardboard box. This one is super messy, so if you're a clean freak like me you might just have to take one for the team and get over it. You'll definitely need to get some washable paints for this one.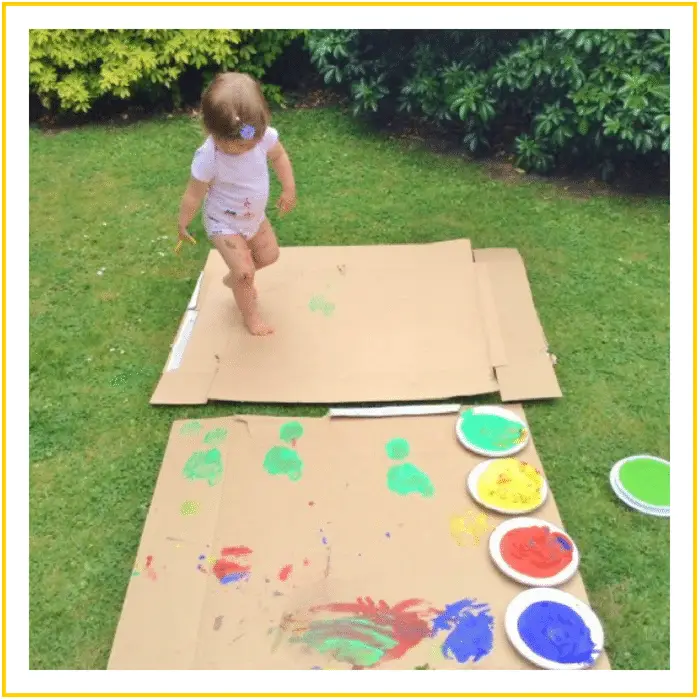 Go on a little scavenger hunt with your toddler and collect artifacts from nature, like pinecones and leaves. Then, turn them into a work of art with paint! I love paint projects like this because it allows your toddler to discover different shapes and textures while they paint, unlike painting one on a flat white piece of paper.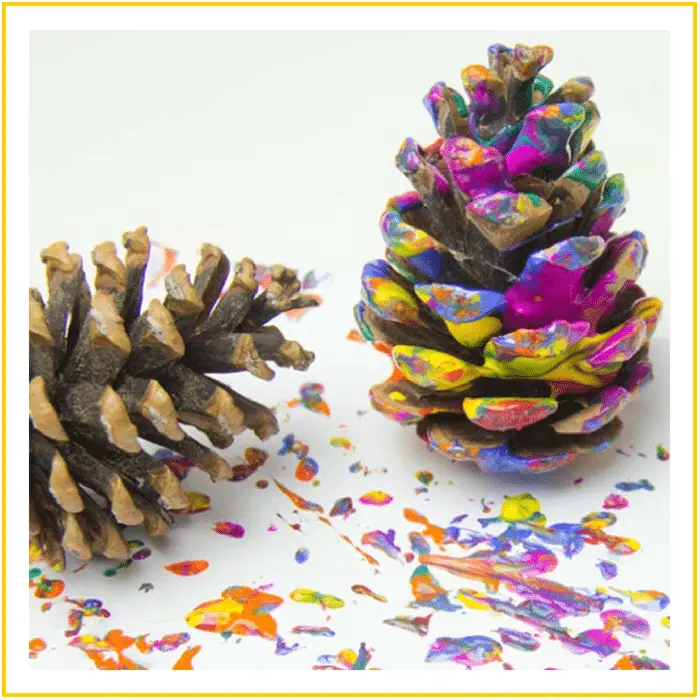 Water Activities
Give your toddler some paint rollers, brushes, and buckets, and let them go wild…with water. My daughter loves playing with painting tools but I am not too keen on letting her actually use them to paint. So substituting paint with water is a genius idea I can get behind.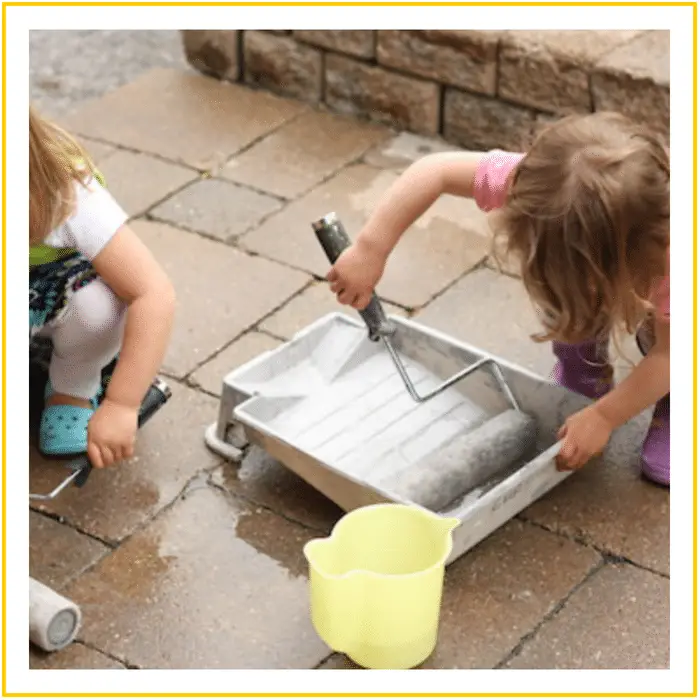 Fill a bunch of jars and pitchers with water, add some food coloring, and let your toddler mix and pour to their heart's content. I am not sure if the food colors will stain their skin though, so that is one thing I'll have to find out and report back!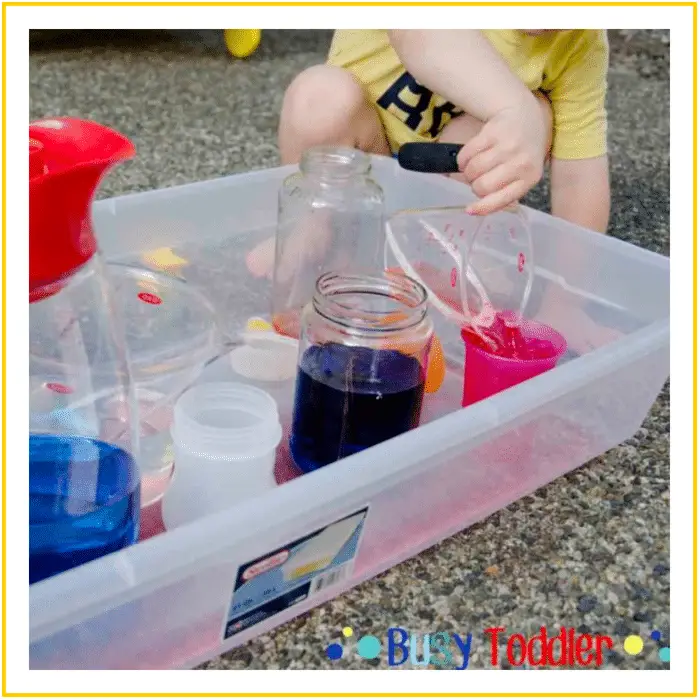 Fill a small pool with water and plastic balls and let your toddler sit in the pool and play. This is also a really good one for younger babies because they can lick and chew the balls all they want and as long as there is a parent sitting right there it's completely safe.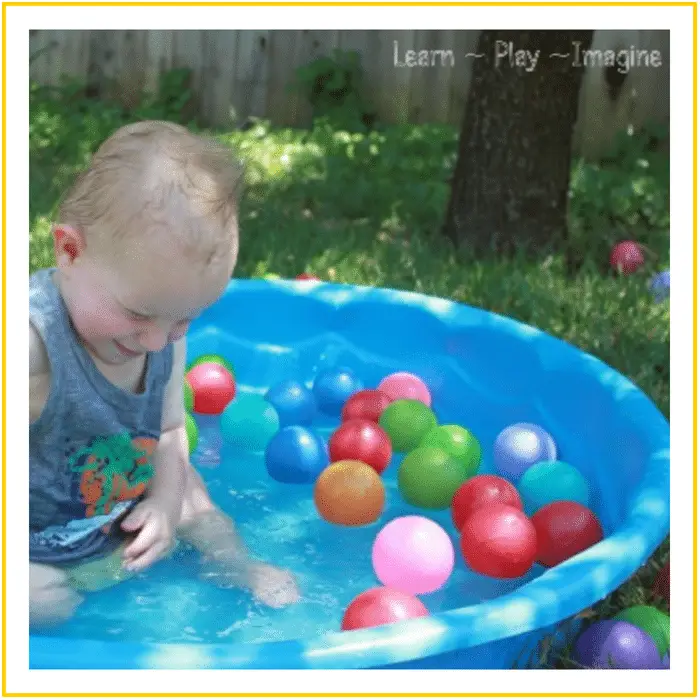 This one looked so fun to me because I love cleaning things. I am not too sure if my toddler will grasp the idea of getting something dirty and them cleaning it, but at the very least she'll love getting things covered in mud. You also don't have to just use trucks. I feel like you could basically cover anything you want in mud and wash it off and your toddler would have fun with it.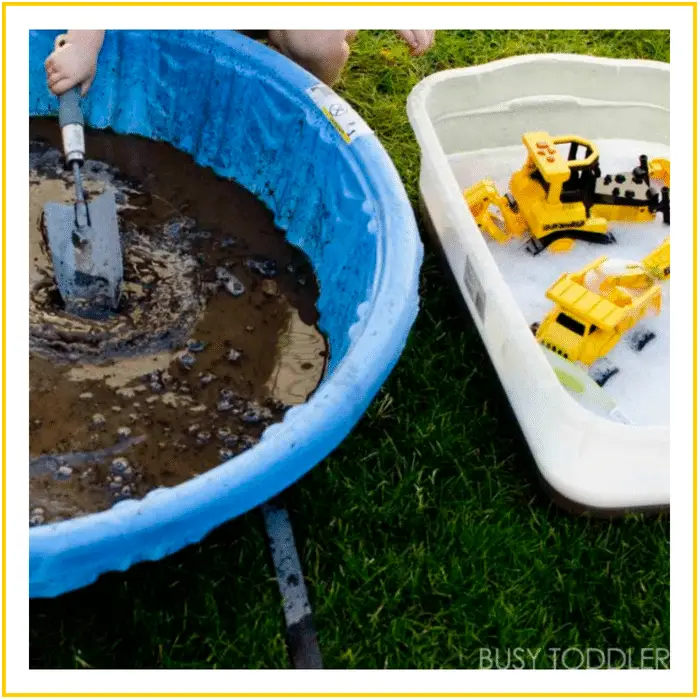 Ice Activities
This one requires a bit of prep because you have to create the iceboats, but other than that this looks like a really fun way to cool down a bit during the summer.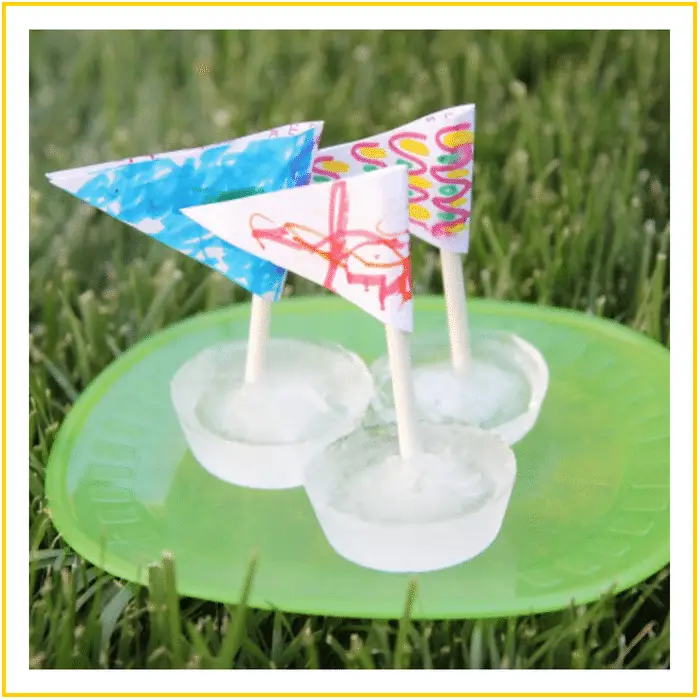 My daughter loves scooping things up and pouring them somewhere else, so I think this one will definitely be a hit. Plus it uses things you already have lying around the house and literally looks like it takes 2 minutes to set up. It's a great last-minute summer activity.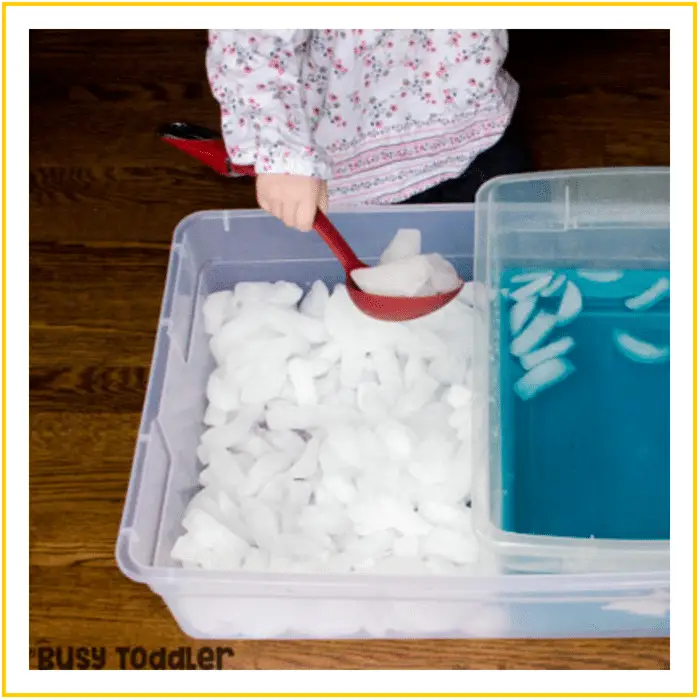 This looks so fun! Make your own ice paintbrushes using water, an ice tray, food coloring, and popsicle sticks. What I love most about this activity is that if my daughter decides to eat her ice brush, while I won't encourage it, it's completely edible.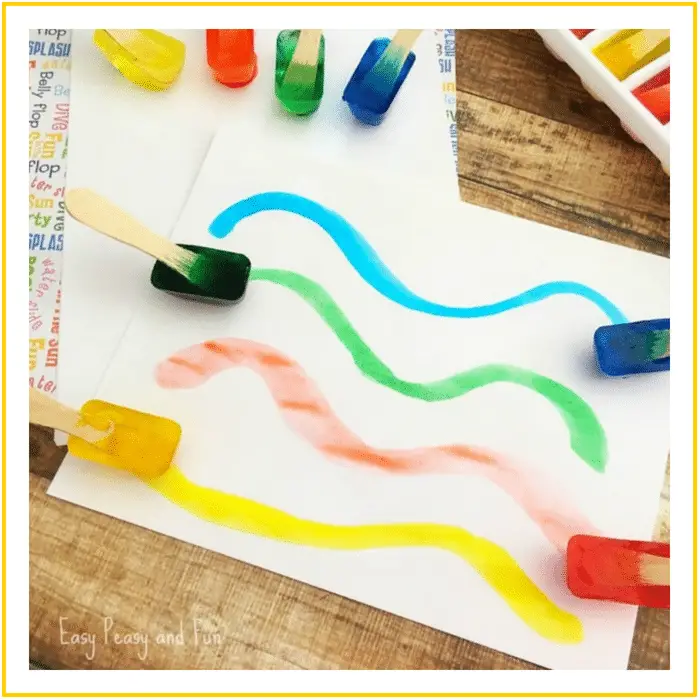 Stick some legos into an ice tray and fill the tray with water. After the legos are frozen let your toddler play with the ice legos until they melt. I'm not sure if my daughter will have the patience to wait for the legos to melt, but I know playing with ice legos even for a little while will be so refreshing in the summer heat.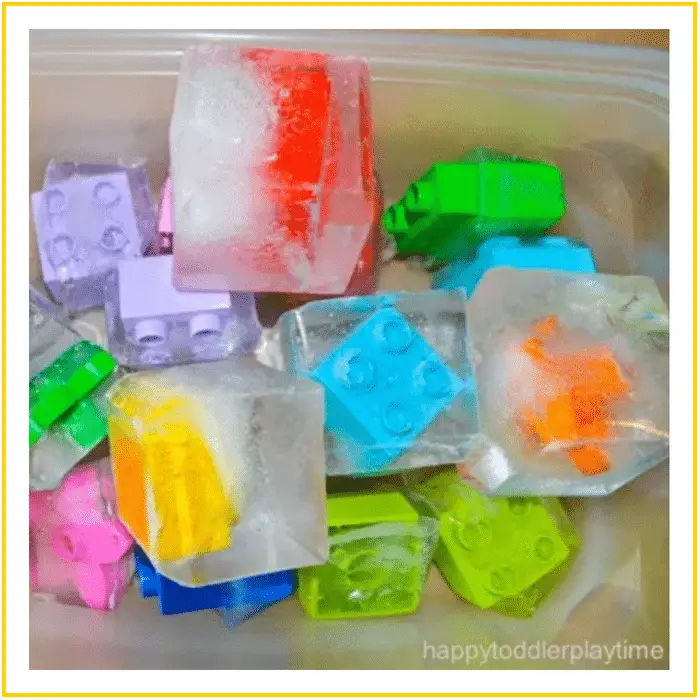 Sensory Activities
If your toddler loves the bubbles from their bath then this is the perfect activity for them. Create some bubble foam using a tear-free bubble bath, water, and an electric mixer, and let your toddler just enjoy playing with the foam, no bath needed!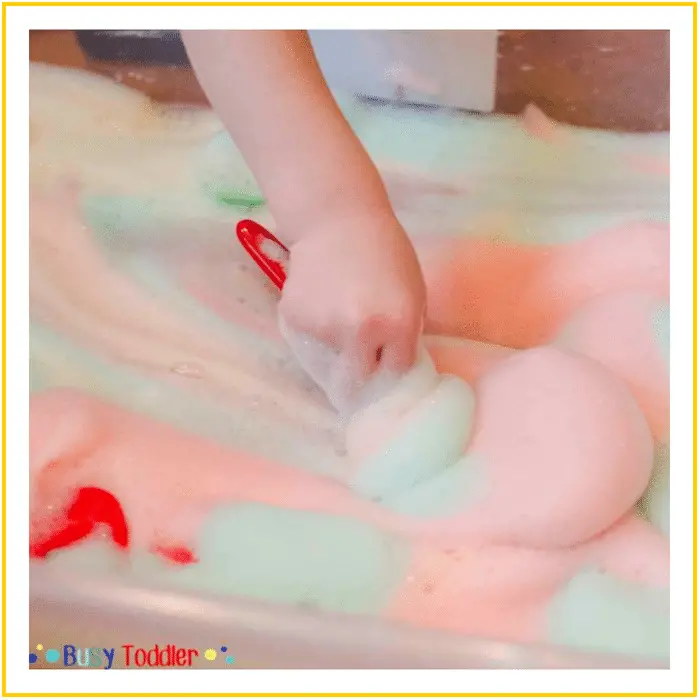 Create some sand-like cloud dough using flour and cooking oil for your toddler to squish and play with. Because it's pretty messy it's great for an outdoor activity. I really cannot wait to try this one. I think I'll have fun with it too!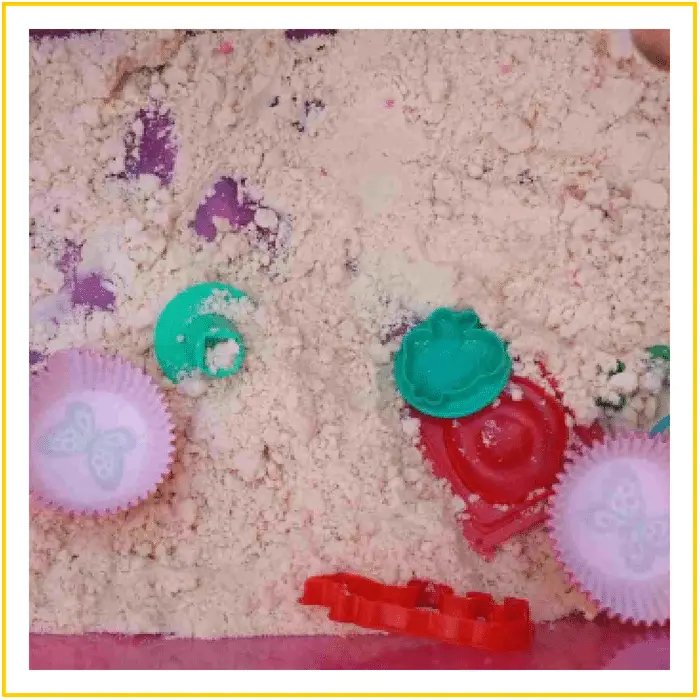 This is the most beautiful toddler activity I've ever come across! Make your own sand playdough and use shells, rocks, and sea glass to decorate and leave impressions in the dough. Either order some shells, sand, and sea glass on Amazon or collect some on your next beach day!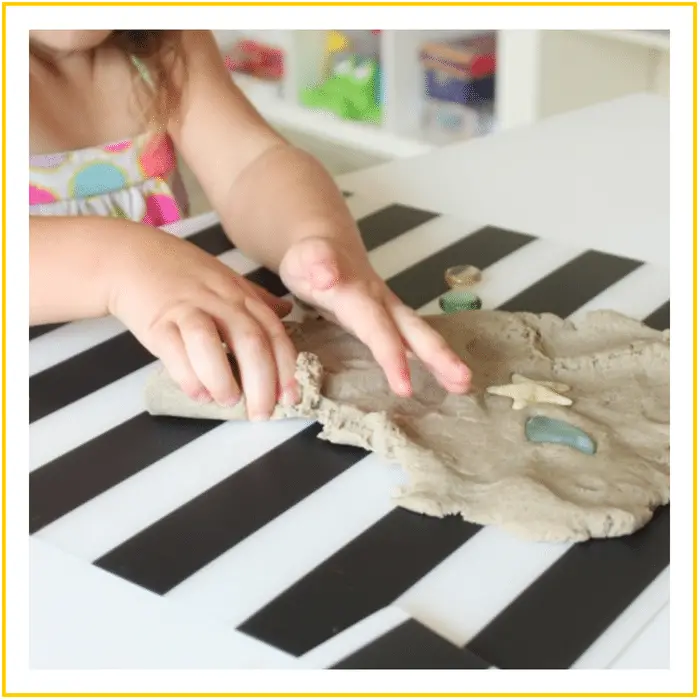 Nature Activities
My daughter loves playing with stickers and sticking them everywhere. This nature sticky wall idea is so clever! It will let my daughter get her fix of sticky without leaving my floor covered in little stickers and she'll get to interact with nature.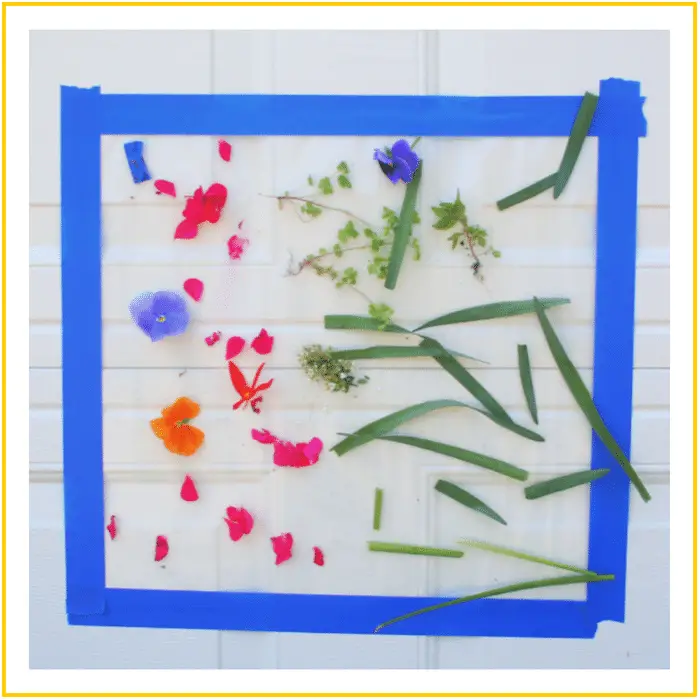 This activity is a simple way for toddlers to learn about nature and also a wonderful sensory experience. Plus, as a tree-loving family, this is such a fun way to interact with trees and create some art at the same time.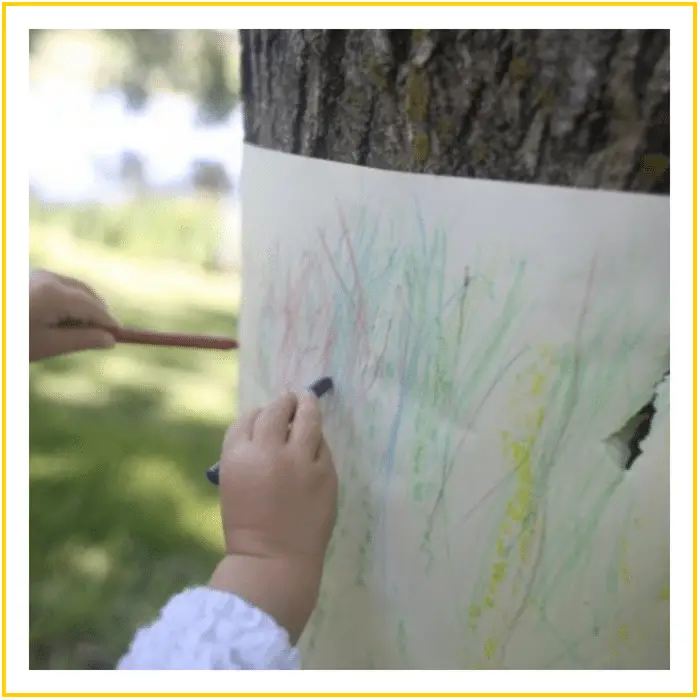 Go on a scavenger hunt for leaves and flowers, then add them to a baggy of hair gel and you've got yourself an awesome summer sensory bag. If you want you can even tape it to a window and enjoy how the sun shines through it like a stained glass window.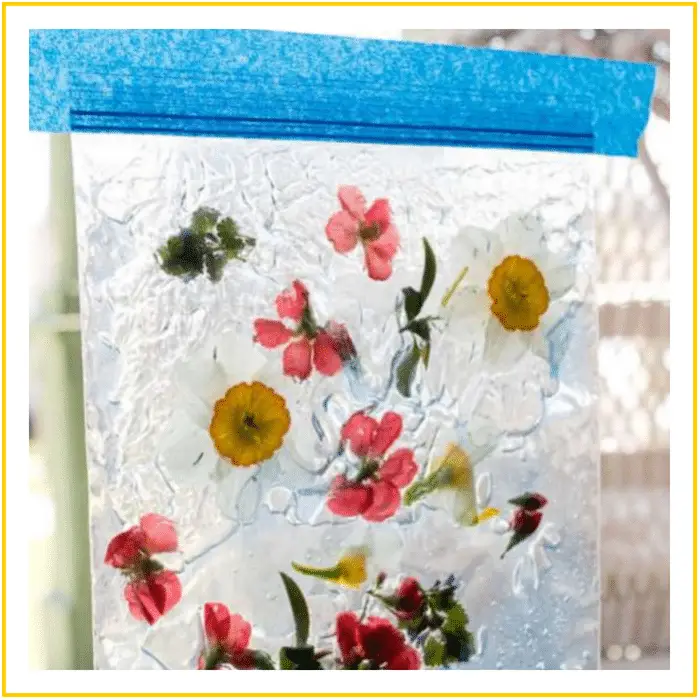 Outdoor toddler toys on Amazon
I have heard so many people recommend getting a water table lately so I think it's safe to say a water table is a summer must-have for toddlers. I am definitely going to get my daughter a water table because it seems like such a fun and easy way to keep her entertained and cool while we're outside.
Running through the sprinklers was one of my favorite things to do in the summer when I was little. I tried to get my daughter to play in the sprinklers but she was a bit intimidated by the sound of the sprinkler and the strength of the water. This toddler-friendly sprinkler mat seems like the perfect solution. It is great for toddlers because they can just sit on the mat and play with the water, which comes out in gentle little streams.
I think having an inflatable pool is always a good idea when you have little ones. This specific inflatable pool is so cute and has a sunshade which is awesome. It says it's for ages 2+ but I don't see why it couldn't work for younger toddlers if you don't fill the water all the way to the top and obviously always supervise, which should be a given anyway.
If you end up trying any of these activities please share your thoughts, experiences, or favorite activity in the comments below!